Kate Marie (Healy) McCann : [apartment 5A ground floor]
Mother of Madeleine Beth McCann
DOB: 05 March 1968
Place of birth: Allerton, Liverpool, England.
Education: Notre Dame Catholic High School, Everton Valley, Liverpool -11-18 years.
Studied: medicine at the University of Dundee, in Scotland. She initially specialised in gynaecology but later changed to become an anaesthetist.
Met Gerry McCann: at the Western Infirmary in Glasgow, Scotland.
Married: 1998
Employment: P/T GP in Melton It is reported that she work as a GP because the hours would more suitable and flexible to arrange around a family.
2016
2014
Missing People gala dinner, marking the charity's 20th anniversary, at the Victoria & Albert Museum, London.13 November 2013
Kate McCann presents the Radio 4 Appeal on behalf of the charity Missing People. 03-11-2013
Missing People Carol Service 10 Dec 2012
Caption: LONDON, ENGLAND - DECEMBER 10: (EMBARGOED FOR PUBLICATION IN UK TABLOID NEWSPAPERS UNTIL 48 HOURS AFTER CREATE DATE AND TIME. MANDATORY CREDIT PHOTO BY DAVE M. BENETT/GETTY IMAGES REQUIRED) Kate McCann, mother of Madeleine McCann, speaks at the Missing People Carol Service at St-Martin-In-The-Fields, Trafalgar Square, on December 10, 2012 in London, England. (Photo by Dave M. Bennett/Getty Images)
LEVESON NOVEMBER 2012
Madeleine McCann - Scotland Yard back in Portuga

Leveson Report Extracts from PDF re: Gerry & Kate McCann
LEVESON IMAGES
10 JULY 2012 Launch of Kate McCann, Ambassador, Missing People
Source

Girl found as Kate McCann launches campaign to locate runaways in Birmingham

BIRMINGHAM MAIL-10-07-2012

If Sean and Amelie see a sticker of Madeleine they'll say, 'Mummy.. they are looking for Madeleine'. It gives me strength

SUN-11-07-2012
DOWNING STREET 23 MAY 2012
"Really positive": Maddy's mum Kate goes to Downing Street to back new missing children hotline

MIRROR-23-05-2012
ASSORTED PHOTOS
AUGUST 2011
parliamentary inquiry into missing persons

13 June 2011
Kate McCann, mother of Madeleine McCann who went missing in the Portuguese resort of Praia de Luz in 2007, speaks at a parliamentary inquiry into missing persons, at the Houses of Parliament in London, Monday June 13, 2011. At left is Nicki Durban, the mother of Luke Durbin who is also missing

Missing Madeleine McCann 'more likely to be found now', says Kate

Agony of the mothers left behind: Kate McCann's emotional plea to Parliament as she joins campaign for families of the missing

Kate McCann tells ministers: we must do more to help families of missing people

LONDON ES-13-06-2011

McCann In Plea For Families Of The Missing

Plea for family help

Hopes rise for finding Madeleine

Families of Madeleine McCann and other missing children lobby MPs

Kate McCann: victims of burglary get better treatment than families of missing loved ones

TELEGRAPH-13-06-2011

Kate McCann calls on MPs to support families of missing

McCann In Plea For Families Of The Missing

Plea for family help

Families of missing people to call for more support

BBC-13-06-2011

McCann plea for help for families

BELFAST TELEGRAPH-13-06-2011
PORTUGAL 21 to 23 MAY 2011
caras -20-05-2011

Kate tells Portugal of fury at cop hunt

SUN-23-05-2011
MADELEINE BOOK PROMOTION PHOTOS 07 MAY to 13 MAY 2011
BOOK PROMOTION PHOTOS
Finding Madeleine is main objective of book - Kate McCann

ALGARVE RES-23-05-2011

The Merrion Hotel for a press conference regarding the launch of their book 'Madeleine' . Dublin, Ireland - 13.05.11.

Can the Yard find Maddie? After four years of Portuguese blunders and cruel accusations, British detectives launch bid to end McCanns' torment

MAIL-13-05-2011
BOOK PROMOTION IMAGES

I couldn't make love to Gerry

SUN-10-05-2011

Did I miss chance to save Maddie? Kate McCann fears her daughter tried to warn her of an intruder

MAIL-09-05-2011

Kate McCann 'haunted' by Maddie images

NEWS TODAY-08-05-2011

MADDIE MUM: MY TORTURE

Kate McCann tells of angry outburst

BELFAST TELEGRAPH-09-05-2011

Madeleine By Kate McCann Reviewed by Julie Myerson - 02 June 2011

NEW STATESMAN -02-06-2011

Living through every parent's nightmare

IRISH TIMES-21-05-2011

The Merrion Hotel for a press conference regarding the launch of their book 'Madeleine' . Dublin, Ireland - 13.05.11.

leaving the RTE studios after appearing on The Late Late Show. Dublin, Ireland - 13.05.11

BOOK PROMOTION IMAGES
I smashed bed in rage at cops 2
SUN2-09-05-2011

Kate McCann: I slept with the children on night before Madeleine vanished after having row with Gerry

The images I had of our Madeleine no sane person would want in their head

SUN1-07-05-2011
BOOK PROMOTION PHOTOS
10 kilometre run regent park 02 April 2011
McCanns step out for lifeline

NOTW-03-04-2011

Miles for Madeleine
27 FEBRUARY 2011
Birthday vigil for missing Claudia Lawrence

Birthday vigil for missing Claudia Lawrence

Birthday vigil for missing Claudia Lawrence

Kate McCann in vigil with father of missing York chef

United through loss: Parents of Madeleine McCann and Claudia Lawrence meet for York vigil

Archbishop holds Vigil for Claudia Lawrence, Madeleine McCann and all missing persons

Archbishop holds Vigil for Claudia Lawrence, Madeleine McCann and all missing persons

Madeleine McCann's mum Kate attends vigil

United through loss: Parents of Madeleine McCann and Claudia Lawrence meet for York vigil

MADDIE MCCANN AND CLAUDIA LAWRENCE PARENTS' PLEA

STAR-27-02-2011
PORTUGAL 10 NOV 2010
PORTUGAL 02 OCTOBER 2010
Kate McCann back in Portugal "to pray"

NOTW-03-10-10

Kate McCann returns to Luz

PORTUGAL NEWS-03-10-10
02 Oct 10 Kate McCann PdL

2 Oct 2010 Kate Mccann with Susan Hubbard in PdL source: Bruno Press
25 MAY 2010 INTERNATIONAL MISSING CHILDRENS DAY 2010
Kate McCann attends re-launch of Child Rescue Alert system

ITN-25-05-10
Blessing and Kate
10 MAY 2010
Kate McCann's tears as Jimmy Mizen's mother talks at royal memorial service of son's heartbreaking last moments

Kate McCann talks to Barry and Margaret Mizen at the Building Legacy Of Peace Service at Westminster Cathedral marking the second anniversary of the murder of their son Jimmy

Mizens' and McCanns' grief

Kate McCann's tears as Jimmy Mizen's mother talks at royal memorial service of son's heartbreaking last moments

MAIL-10-05-10
Kate and Gerry McCann speak exclusively about life without Madeleine, the feelings that torment them and the struggle to find her.

LUX-25-02-2010

Kate and Gerry McCann speak exclusively about life without Madeleine, the feelings that torment them and the struggle to find her.

LUX-25-02-2010
ROTHLEY 18-02-10
LISBON COURT 11-12-09

LISBON 11-11-09
LISBON 11-11-09
PRAIA DA LUZ 12-12-09

15 AUGUST 2007

McCann Family Await DNA Test Results

Caption:LAGOS, PORTUGAL - AUGUST 15: Kate McCann walks over rocks on a beach with two unidentified friends after attending church August 15, 2007 in Praia da Luz, Portugal. It has been 104 days since four-year-old Madeleine disappeared from a room at the family's holiday apartment in the Algarve. (Photo by Jeff J Mitchell/Getty Images

OCTOBER 2007

| | |
| --- | --- |
| | Madeleine: Brown quizzes Portuguese PM about bungled police inquiry |

BERLIN TOUR JUNE 2007

04-07-07 Berlin

04-07-07 Berlin
Clarence Mitchell: 'I am a decent human being. If I can help them, I will'
INDEPENDENT-01-03-09
Kate McCann & Clarence Mitchell

MIXES DATES

Madeleine: Brown demands action from the Portuguese police

MAIL-26-05-2007

Wikileaks cables reveal UK police "developed" McCann case evidence

PORTUGAL NEWS-17/18-12-10

Revealed: Gerry McCann's last dance with little Madeleine

MAIL-19-09-07

Madeleine's mother tells abductor: 'It's not too late to give her back'

THIS IS LONDON-04-07-07

After three long months without their daughter, what now for the McCanns?

MAIL-28-7-07

Madeleine McCann's mother Kate returns to Portugal

BELFAST TELEGRAPH-04-10-10

Portuguese police to seize Madeleine's Cuddle Cat again

MAIL-06-01-07

Maddie: special report part three

SUN-30-04-08

Kate McCann, mother of Madeleine "Maddy" McCann, attends a news conference in Lisbon September 23, 2009. Madeleine is the British toddler who disappeared two years ago during a family holiday in Portugal. REUTERS

SKY GALLERY

ART & PAINTINGS
Source markwadsworth.blogspot.com

Madeleine at six? Two years on, the startling image that could rekindle McCanns' hope
MAIL-02-05-09
Kate McCann speaks to Portuguese TV channel RTPs reporter Sandra Felgueiras
Great Kibworth Run - September 2009
LLI-HARBOUROUGH-29-09-09

Kate McCann telegraph 28 09 09
Kate McCann, the mother who'll never give up the search for her missing daughter Madeleine
MAIL-28-09-09

Lisa Donovan. American actress who plays Kate McCann for cutting edge
GO TO CUTTING EDGE

Madeleine at six? Two years on, the startling image that could rekindle McCanns' hope
MAIL-02-05-09
'Don't say anything until they've turned off microphone', Gerry warns Kate on Spanish TV
MAIL-25-10-07

Madeleine's mother to be quizzed again by Portuguese police

Madeleine's mother to be quizzed again by Portuguese police

McCanns threaten to sue over Portuguese claims Madeleine and twins were sedated

Sean-Kate-Amelie

Six months without Madeleine: Is this the Moroccan village that holds the key to her disappearance

Portuguese Mayor Condemns McCann's they Are Guilty Of Abandoning Madeleine
At Least

Where were you that night, Kate? What grandmother said after she was told that Madeleine had been snatched

Maddie: Hol chat on risk of kidnap

Mummy, I've had the best day ever

Portimao, Portugal, September 7 2007: Kate McCann and her lawyer, Carlos Pinto de Abreu, address the media as they leave the headquarters of the Portuguese police. Mrs McCann was questioned for 11 hours by officers investigating the disappearance of her daughter Madeleine

'A year in jail and you can
go home'

SUN-29-04-08

Kate McCann's Madeleine diaries could fetch £1 million
from publishers

Madeleine Search Was Hi jacked By McCann Publicity Machine Portuguese Police Claim

KATE & MADELEINE

We cannot let guilt and grief destroy us

TIMES-08-05-2011

'A year in jail and you can go home'

MAY 2007
PORTRAIT FROM MAY 2007 TO APRIL 2008K KATE MCCANN'S MONTHLY

'A year in jail and you can go home'

JUNE 2007

'A year in jail and you can go home'

JULY 07

'A year in jail and you can
go home'
AUGUST 07

'A year in jail and you can go home'
SEPTEMBER 07

'A year in jail and you can go home'

OCTOBER 07

'A year in jail and you can
go home'

NOVEMBER 07

'A year in jail and you can go home'

DECEMBER 07

'A year in jail and you can go home'

JANUARY 08

'A year in jail and you can go home'

FEBRUARY 08

'A year in jail and you can go home'

MARCH 08

'A year in jail and you can
go home'

APRIL 08

McCanns moved into 4G on
4 May 2007

McCanns moved into 4G on
4 May 2007

Kate Mail 26 July 2008

Did they expect me to confess to a crime they had made up?

Madeleine: By her mum

SUN-06-05-2011

These cops framed my wife'

Kate McCann to be named suspect

CHANNEL 4-07-09-2007

Madeleine's parents: 'We can't tell the twins she may be dead'

MAIL-19-09-07

Madeleine's parents 'had left her alone before during their holiday'

THIS IS LONDON-09-05-07
Are Maddie McCann's parents killers?
DAILY TELEGRAPH-08-09-07

Maddie's face seen by world
SUN-18-05-07

Kate tells of 'worst kind of limbo'
METRO-13-08-07

I'M SORRY MADELEINE

SUNDAY MIRROR-05-08-07

Kate McCann & Ann Marie Wright
FAMILY

MISSING CHILDREN REMEMBERED
ALGARVE RESIDENT-04-06-07
ALGARVE RESIDENT-26-05-07
INTERNATIONAL MISSING CHILDRENS DAY 07

MISSING CHILDREN REMEMBERED
ALGARVE RESIDENT-26-05-07
Kate McCann supports missing children's day
ALGARVE RESIDENT-04-06-07

INTERNATIONAL MISSING CHILDRENS DAY 07
McCanns Back Campaign To Bring Missing Home
INTERNATIONAL MISSING CHILDREN DAY 09

Ex-Cop: I Want To See McCanns
In Court'

KATE MCCANN

McCanns fly out to America to appear on Oprah... to show the world new pictures of what Madeleine would look like today

22 APRIL 2009

Kate McCann breaks down on Oprah

SUN_25_04_09

First pictures of Madeleine's bed

German mag's sick Maddie joke

Kate McCann takes drug test
to prove point

Smiling Kate's Maddie mission

HEARTBREAK DIARY REVEALS KATE'S ANGER AND DESPAIR

Madeleine's mother to be quizzed again by Portuguese police

Madeleine: SIX key witnesses cast doubt over Robert Murat's alibi

Madeleine: Police 'allowed to seize Kate's diary

MAIL-31-12-07

Letter claims Madeleine is 'buried under rocks'

The anonymous letter included a map pinpointing a dirt track in an area near Odiaxere, north east of
Praia da Luz

KATE MADELINE

MADELINE PHOTOS

Madeleine's DNA Does Prove Her Body Was In McCann's Car
Bag of clothes dumped near Portugal airport shows DNA links to Maddie
MAIL-03-11-07

Madeleine McCann: the key questions

KATE & MADELINE

Kate McCann: My Story

Madeleine: Murat facing new quiz as police go back to square one

MAIL-30-10-07

KATE MCCANN

Statement fury of the 'Tapas 7'

Kate McCann 'renowned for alcoholic binges' at university

KATE ABOARD PHILIP GREENS PLANE 29 MAY 2007

Where were you that night, Kate? What grandmother said after she was told that Madeleine had been snatched

'A year in jail and you can go home'

Kate & Nicky Gill Left

'Our friend Kate McCann, the perfect mum,' two of her closest friends speak out

Kate & Nicky Gill Right

'Our friend Kate McCann, the perfect mum,' two of her closest friends speak out

Kate & God Daughter Ellie.

'Our friend Kate McCann, the perfect mum,' two of her closest friends speak out

'Our friend Kate McCann, the perfect mum,' two of her closest friends speak out

Kate McCann reveals agony of her five-year fight to be a mother

Stung by the Portuguese men of law

Kate McCann

Party for Maddie on her 7th birthday
SUN-12-05-10
MIRROR 06-09-08

Dungeon rescue gives me hope

The 48 questions Kate McCann wouldn't answer and the one she did

N-O-T-W-20-09-08
MAIL-05-08-08
MAIL-05-09-08

N.O.T.W. 14-09-08
Kate McCann

Kate McCann in Apart 4g

McCanns moved into 4G on 4 May 07

'We believe our Madeleine is safe and we won't go home without her'

APARTMENT PHOTOS
MAIL-14-05-08
26 MAY 2007
kate-mccann-parents-of-missing-child-madeleine-mccann-gerry-and-kate-mccann-may-26-2007-0nKGXA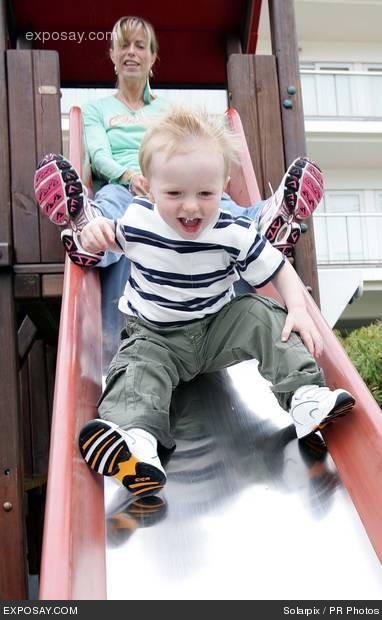 kate-mccann-parents-of-missing-child-madeleine-mccann-gerry-and-kate-mccann-may-26-2007-NRralG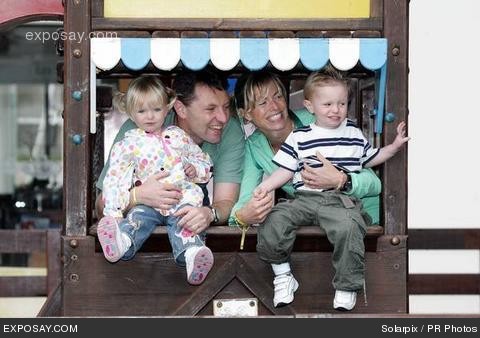 KATE MARIE HEALEY PASSPORT PHOTO