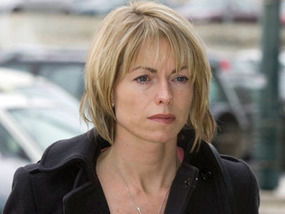 DISTRESSED: Kate McCann has criticised the Home Secretary
KATE McCann accuses Theresa May of doing too little to find her missing daughter.

Her emotion is understandable but her attack on the Home Secretary is misplaced.

The ball is firmly in the court of the Portuguese authorities, not the British ones.

Our politicians can comment and make representations but they cannot overrule the decisions of the Portuguese, who in turn have said they will act if new evidence is produced.

The Government is not, as Kate McCann puts it, giving up on Madeleine but rather is accepting its limitations over a crime that happened in another country and which is subject to another jurisdiction.

Mrs May deserves credit for meeting these distressed parents, not criticism for making her own judgments about what she should then do