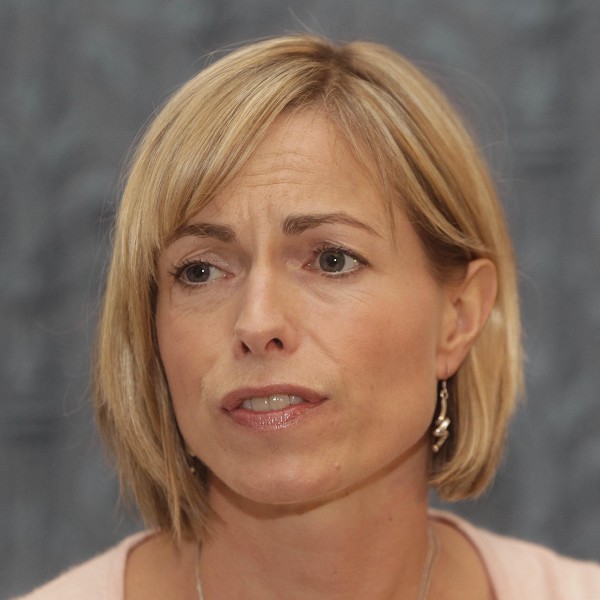 Kate McCann said there is currently no legislation to 'protect missing people and their families left behind'
Nothing protects the families of missing people left behind, Kate McCann has said.
Mrs McCann, whose daughter Madeleine went missing from her family's holiday flat in the Algarve shortly before her fourth birthday, joined other mothers of missing children as she talked about the lack of emotional support available to families.
Calling for the Government to show its support, Mrs McCann said there was "currently no legislation to protect missing people and their families left behind".
Speaking outside the Commons while holding up a picture of Madeleine, Mrs McCann said: "If your house is burgled, you are automatically offered victim support with emotional, practical and legal assistance.
"If your child goes missing, you may get nothing. This parliamentary inquiry has the potential to change that."
She went on: "When someone you love goes missing, you are left with unimaginable, unending heartbreak, confusion, guilt and worry. In addition to the reassurance that everything possible is being done to find their missing loved one, families need support. And they should be spared the additional pain of financial and legal bureaucracy."

Mrs McCann, 43, issued her appeal to the Government as Scotland Yard continues its review of the investigation into her daughter's disappearance in Praia da Luz on May 3, 2007.

Last month, Mrs McCann, from Rothley, Leicestershire, published a highly personal book about Madeleine's disappearance in a bid to revive efforts to find her daughter.

The official Portuguese inquiry into the disappearance was formally shelved in July 2008, although private detectives employed by the McCanns have continued the search.

Mrs McCann was joined by Sarah Godwin - whose son, Quentin, was 18 when he went missing in New Zealand while on his way to an after-school job on May 20, 1992 - and Nicki Durbin, whose son, Luke, 19, went missing four years ago