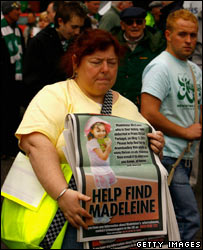 Philomena McCann handed out posters of Madeleine at Parkhead
Relatives of missing Madeleine McCann have joined 60,000 fans at the Scottish Premier League match between Celtic and Aberdeen to mark her fourth birthday.
Players from both clubs wore yellow wristbands during the game at Celtic Park in Glasgow.
Supporters also held up posters of Madeleine, who is believed to have been abducted in Portugal on 3 May.
Members of Madeleine's family, including her aunt Philomena McCann, were at the game.
They will later hold a private family gathering at the Glasgow home of Madeleine's uncle John McCann, before praying for her safe return.
Madeleine, from Rothley, Leicestershire, disappeared from her family's holiday apartment in Praia da Luz, in the Algarve. Her father, Gerry, had worked for Celtic before moving to England.
In a statement, Gerry and Kate McCann asked people to "redouble their efforts" to help find their daughter.
Celtic said Saturday's gesture was intended to keep the focus on the search for the missing girl.

A Celtic spokesman said: "We were approached to wear the yellow armbands and naturally we were very happy to agree to this. Hopefully, this will keep the focus on the search for Madeleine.
"Clearly, the thoughts of everyone at the club are with Madeleine and her family at this extremely difficult time and, of course, we are pleased to be able to offer any kind of help or comfort that we possibly can."
Celtic club captain Neil Lennon appealed for anyone with information about Madeleine's disappearance to contact police during Friday's weekly press conference.
Hearts players Jose Goncalves and Bruno Aguiar, who are both Portuguese, also issued a joint statement on behalf of their club urging anyone with information to come forward.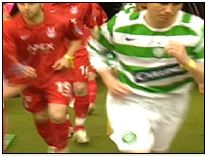 It is important that it is highlighted to the family that they are in our thoughts and prayers at this time
Neil Lennon Celtic captain
They said: "We cannot begin to imagine how Madeleine's parents feel at this moment, which is why it is important everyone in Portugal and throughout Europe does everything they can to bring her home."
Hundreds of people attended a prayer service for Madeleine in the St Andrew's Roman Catholic Cathedral in Glasgow on Friday night.
Philomena McCann said Madeleine's parents Gerry and Kate had been "incredibly touched" by the gestures.
She said: "The amount of people who turned out in Glasgow was incredible, fantastic to see.
"Even gifts for Madeleine on her return have been given to the family. These have been wonderful gestures and people don't realise what an impact it has on the family. They have been incredibly touched."
The focus is shifting from being a local search for Madeleine to an international child abduction inquiry.
Reports about leads include CCTV footage from a petrol station on the night of Madeleine's disappearance, which is thought to feature two men and a woman driving a car with a British number plate.
map of the complex where Madeleine disappeared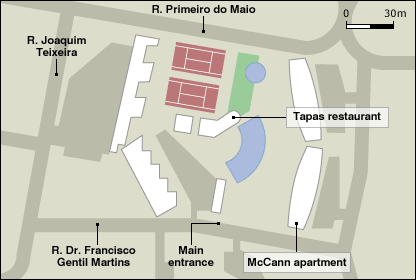 Celtic supporters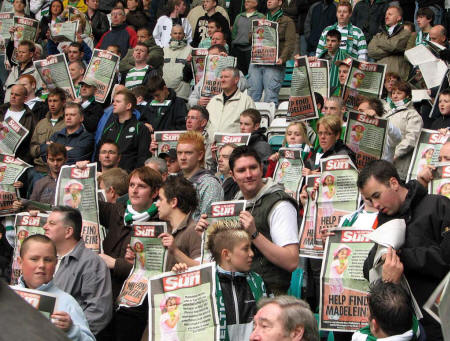 In pictures: Glasgow vigil 11 May 2007
A prayer vigil was held in Glasgow for missing
three-year-old Madeleine McCann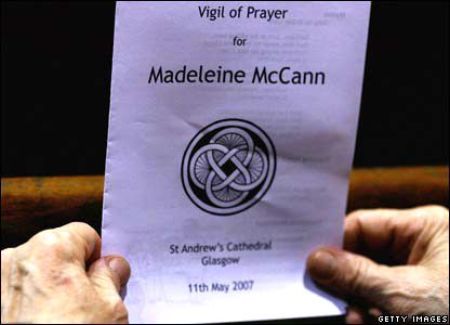 Hundreds of people queued round the block and many were unable to get inside St Andrew's Roman Catholic Cathedral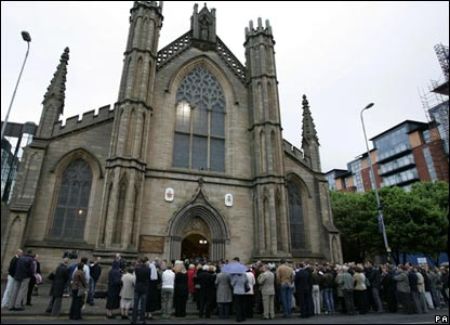 Mr and Mrs McCann sent an email message thanking people for their support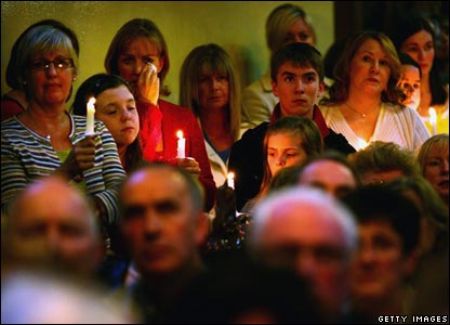 Several of the worshippers wore yellow ribbons as a sign of hope for Madeleine's safe return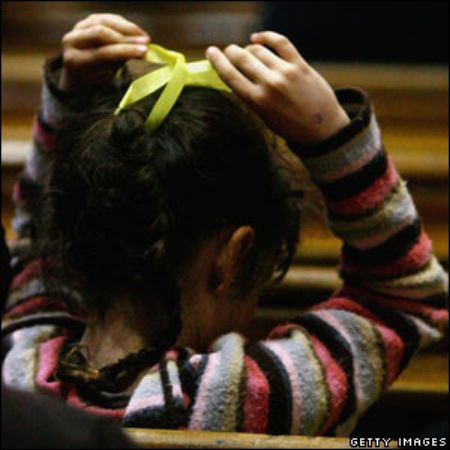 Prayers were said for the safe return of the youngster, whose father Gerry
is from Glasgow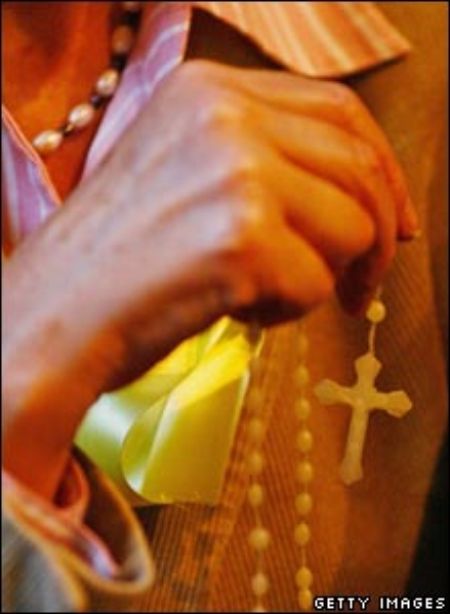 The three-year-old's uncle John McCann was among those who addressed
the service
Many children attended the service at the cathedral on Friday evening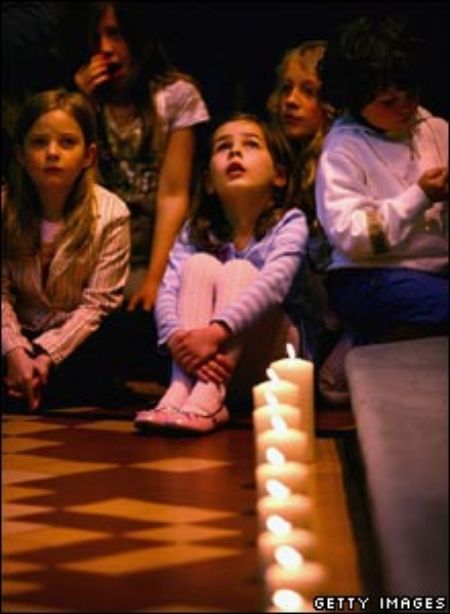 The family say they remain confident that Madeleine will be found soon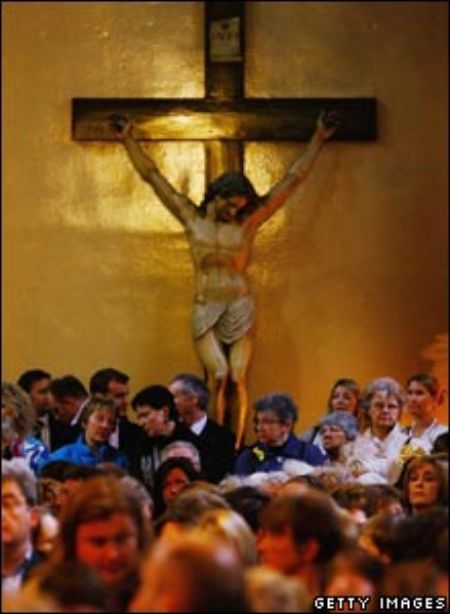 Some of those attending the vigil were left in tears
Madeleine disappeared from her family's holiday apartment in the Algarve eight days ago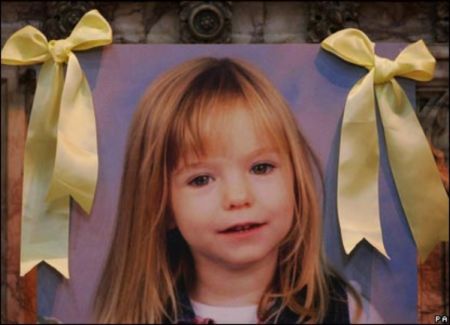 Candles were lit as part of the ceremony at the Glasgow cathedral