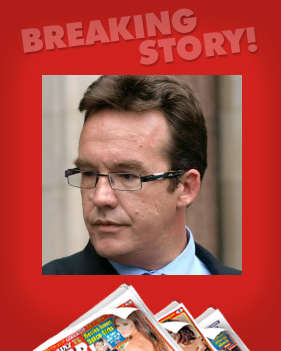 ABOVE: Robert Murat accepted substantial libel damages from British Sky Broadcasting Ltd
Robert Murat has accepted substantial undisclosed libel damages over an allegation that there were strong grounds for believing that he was guilty of abducting Madeleine McCann.
Mr Murat was not at London's High Court for the settlement of his action against British Sky Broadcasting Ltd
His solicitor Louis Charalambous told Mr Justice Eady that an article and video on the Sky News website claimed that in the early days after Madeleine's disappearance from Praia da Luz, Portugal, in May 2007, Mr Murat's behaviour was reminiscent of child murderer Ian Huntley.

The article, which was published until April this year, and the video, which was accessible until this September, also suggested that Mr Murat had deliberately tried to mislead journalists by pretending to be acting in an official capacity for the police.

Victoria Shore, counsel for BSkyB, which is also paying Mr Murat's costs, made an unreserved apology for publishing the false allegations, and the distress caused