The father of Madeleine McCann yesterday called for an example to be made of vile internet trolls who have targeted his family.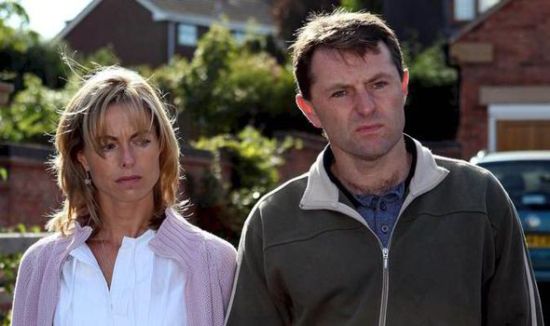 Kate and Gerry McCann. Now police have been handed a dossier of messages [PA]
Heart consultant Gerry McCann, 45, spoke out after Scotland Yard was called in to investigate a catalogue of appalling online abuse which included death threats.
Mr McCann and his wife Kate, 46, are so alarmed they say they have "grave concerns" about letting nine-year-old twins Sean and Amelie use the internet.
In an interview with the Radio 4 Today programme, he said: "Clearly something needs to be done about the abuse on the internet. I think we probably need more people charged."
Detectives and the Crown Prosecution Service are considering action after being handed a dossier of more than 80 pages of tweets, Facebook posts and messages from internet forums aimed at Madeleine's parents.
Some messages of hate are even directed at Sean and Amelie.
The development comes as one alleged woman troll posted dozens of offensive messages about the couple from Rothley, Leics.
"People are threatening violence against Kate and myself" Mr McCann
She was allegedly part of a vile group who directed abuse at the McCanns, whose daughter disappeared during a family holiday to Portugal's Algarve coast in 2007.
Asked about the case, Mr McCann said: "I haven't read her tweets ... I think that is an issue, that our behaviour is modified by this.
"We do not have any significant presence on social media or online.
"And I've got grave concerns about our children as they grow up and start to access the internet in an unsupervised capacity.
"There have been other instances where people are threatening to kidnap our children. People are threatening violence against Kate and myself.
"I'm glad to see the law around this area is being reviewed."
Scotland Yard said: "We can confirm we received a letter and documentation on September 9 which was passed to officers from Operation Grange.
"They are assessing its contents and consulting with the CPS and the McCann family."