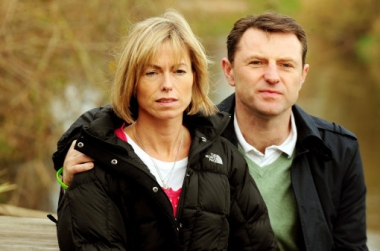 PA Kate and Gerry McCann
A woman who posted numerous hate messages about the McCann family on Twitter is a regular churchgoer, the Times reports.
Brenda Leyland, 63, is one of a number of people being investigated for trolling the family of Madeleine McCann who went missing on a family holiday in Portugal in 2007.
Using the Twitter account '@Sweepyface', which has since been deleted, Leyland made offensive remarks such as: "'#McCann Q: How long must the McCanns suffer' answer 'for the rest of their miserable lives'."
Those sending the messages believe, with little or no evidence, that Madeleine's parents, Kate and Gerry McCann, had something to do with their daughter's disappearance.
Another troll in the group of McCann haters wrote on Twitter: "I'm in the mood for some waterboarding, who's first K or G? #McCann let's sort this **** out."
Over the past few years hundreds of terrible messages have been posted, some directing the remarks at the McCanns' nine-year-old twins.
Yesterday Sky News reporter Martin Brunt confonted Leyland outside her home in the quiet village of Burton Overy, Leicestershire – just 15 miles from the McCanns' home.
When he asked her why she was using her Twitter account to attack the McCanns, she said: "I'm entitled to do that."
Brunt told her that she had been reported to the police, to which she replied: "That's fair enough."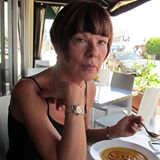 Brenda Leyland
An 80-page dossier of Facebook posts, Tweets and comments on online forums attacking the McCanns has been handed to the Metropolitan Police, who are now assessing it in consultation with the Crown Prosecution Service.
When the Times approached Leyland's neighbours and friends in the village, they said she was "very nice".
"She's a lovely woman and a very good friend. She's a regular churchgoer," said another.