Missing: Frank Bode believes the girl on the holiday flight was Madeleine
A holidaymaker claims he saw Madeleine McCann on board a flight from Ibiza to Munich.
Tourist Frank Bode contacted British cops after he saw a little girl resembling the missing youngster with a German family on the holiday jet.
The 42-year-old managed to take a blurry photograph of the child, who he said was British and did not seem to fit with her family.
"My intuition told me that the girl, who was around seven to 10 years old, could be Madeleine," Mr Bode told the Olive Press , an English newspaper published in Spain.
"She didn't seem to fit with her family at all. Her father was clearly German, as were her two brothers, both around 10 to 12 years old, but her mother appeared to be British."
German Mr Bode saw the little girl at Spain's Ibiza airport as he returned home from a five-day break earlier this month.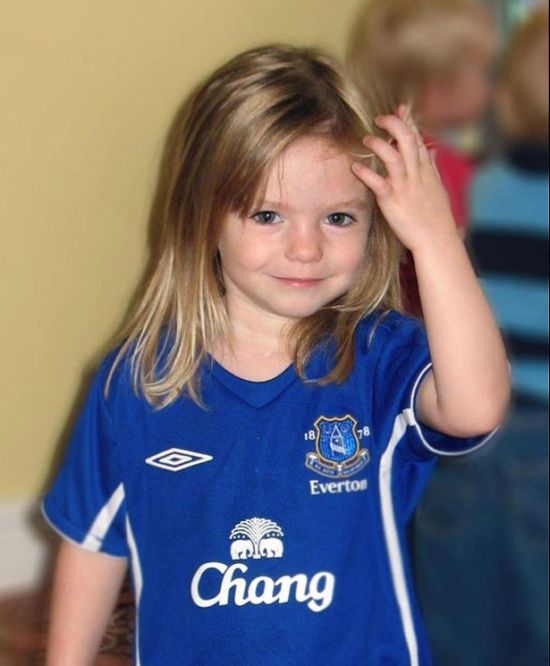 Football fan: Madeleine in her beloved Everton kit in a snap taken shortly before she disappeared
He claims said the family all spoke German except for the little girl, who he claims he heard speaking British English. The mother, he said, did not speak for the entire flight.
He added that the two boys were "touching [the girl] strangely" as if to stop her from running away and that the youngster appeared "nervous" and "out of place".
Mr Bode was so convinced that the little girl was Madeleine – who disappeared on hoiday in Portugal days before her fourth birthday in May 2007- he immediately contacted investigators in the UK.
He told the Olive Press: "I was never very interested in the case but my instincts told me something was up, and I'm almost never wrong about these kinds of things."
A Scotland Yard spokesman today confirmed they had received new information from Mr Bode and said: "We are aware, but we are not providing a running commentary on this case."
Madeleine went missing from a rented holiday apartment in Praia da Luz, in the Algarve, while her parents dined with friends in a restaurant a few yards away.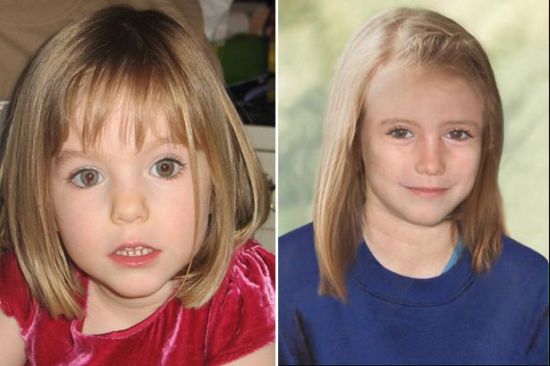 Appeal: How Maddy would look today, aged nine
Age progression: Previous mock-ups of how Madeleine might look as an older child, including how her skin might have tanned in a hot country
Scotland Yard began a review of the botched Portuguese police investigation last year at the request of Home Secretary Theresa May.
A team of detectives is wading through 40,000 pieces of information and have identified 195 potential new leads.
Earlier this year, the man heading the review, Det Chief Insp Andy Redwood, claimed new evidence suggests Madeline – who would now be nine- could still be alive.
He said: "We genuinely believe there is a possibility Madeleine is alive."
"Evidence to support that view stems from the forensic view of the timeline.
"There were opportunities for Madeleine to have been taken as part of a criminal act."