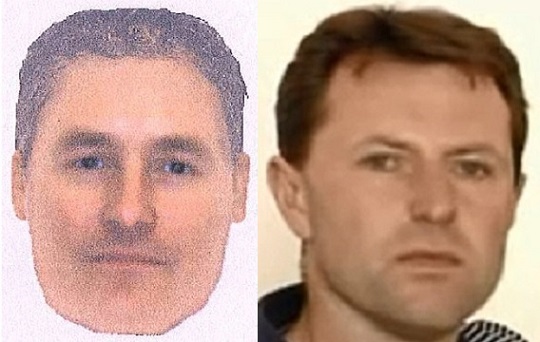 "A lie keeps growing and growing until it's as plain as the nose on your face." - The Blue Fairy, Pinocchio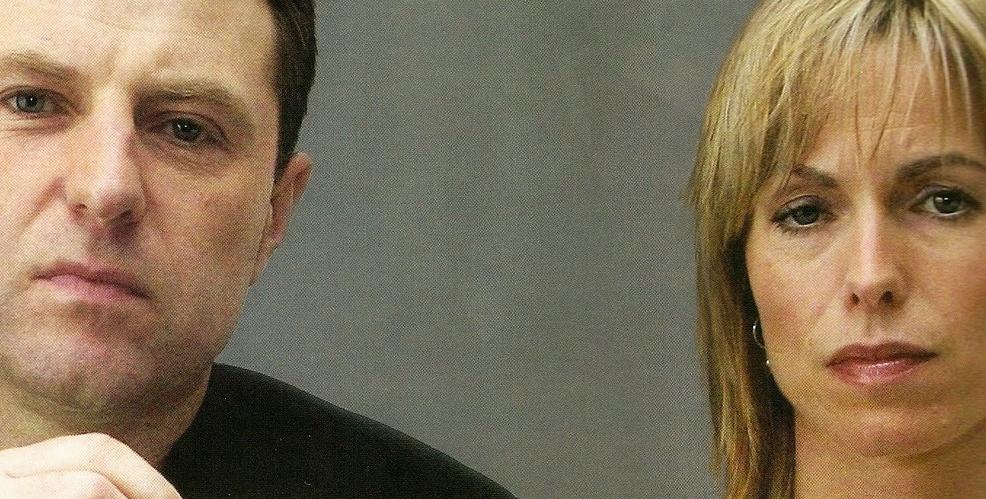 Gonçalo Amaral
- "They know that Madeleine is dead and that there were no abductors."
Correio da Manhã, 16 April 2009
- "...they are drowning in the lies that they have been saying."
SIC, 12 May 2009
The question of Kate returning to work

Sarah Montague: Could you consider going back to work, Kate?

Kate McCann: Errr... not at the moment, it just doesn't... doesn't feel right, to be honest.

BBC Radio 4 Today interview, 01 May 2008 (see below)

"She has no intention of going back to work."

LSE conference, 30 January 2008
The McCanns: Staunch Catholics?

31 January 2009

'Their family says the couple's ordeal has left their staunch Catholic faith undimmed.'

Susan Healy (Kate's mother)

22 October 2007

"...as soon as Kate realised what had happened, it was as if she started to ask God right away to give her Madeleine. Because Kate and Gerry were not the most devout family."

Gerry McCann

25 May 2007

"I'm not the most religious person in the world..."
The question of 'abduction'

Alex Woolfall (McCanns' first spokesman)

'Mr Woolfall says that he heard no suggestion in the early days that the girl had been snatched. "Certainly I did not hear any discussion that this could be a paedophile or an aggravated robbery. All the time I was around it was whether she could have wandered off and had an accident or somebody had actually taken her in, perhaps not with ill-intent.

"During the first 48 hours the word being used was 'missing' rather than 'abducted' or any link with a paedophile or any sort of crime. Towards the end of the second week I detected a shift towards there being a consciousness that she had probably been taken rather than wandered off, just on the assumption that anybody would have found her by now."'

Times interview, 06 October 2007

June Wright (Luz resident)

"I arrived at the Ocean Club reception at around about 10 to 11 and at the time that we arrived a police car arrived - and as the police officer got out a man approached him, who I now know is Gerry McCann, and said that his daughter had been abducted. That there was no way that she could have opened the shutters herself, she'd definitely been taken."

Channel 4 Dispatches documentary, 18 October 2007

Susan Moyes (staying 2 floors directly above McCanns' apartment)

"We were woken up at half past eleven at night by one of the friends of the McCanns to say 'a little girl' had 'been abducted'; those... those were the words used."

BBC - Stoke and Staffordshire, 14 August 2007

Trish Cameron (Sister of Gerry McCann)

- Receives phone call at 23:40pm on May 3rd

'Heart specialist Gerry McCann rang his sister Trish in Scotland after Maddy vanished from her cot placed between two-year-old twins Sean and Amelie.

Trish revealed yesterday: "He was breaking his heart, saying 'Madeleine's been abducted, she's been abducted'."'

Daily Mirror, 05 May 2007

Bridget O'Donnell (staying in adjacent block)

'At 1am there was a frantic banging on our door. Jes got up to answer. I stayed listening in the dark. I knew it was bad; it could only be bad. I heard male mumbling, then Jes's voice. "You're joking?" he said. It wasn't the words, it was the tone that made me flinch. He came back in to the room. "Gerry's daughter's been abducted," he said.'

Guardian, 14 December 2007

Male witness (On holiday, staying at the Ocean Club)

'I was looking in the little gardens on the poolside of that block, I was in the end garden when I heard a male voice; he sounded distraught, his voice cracking with emotion. I looked to see, who I now know to be, Gerry McCann stood above me on the balcony/patio about 3 metres away, speaking on a mobile phone. I cannot recall his exact words but I got the impression that he was speaking to perhaps a family member or someone he was very close to due to the nature of his conversation.

He said something along the lines of there being paedophile gangs in Portugal and that they had abducted Madeleine. I was so shocked by this, having originally thought that she had just wandered off.

I had looked up by now and we actually made eye contact, his conversation did not change at all when he realised that I was there. I felt as if I were intruding on a private moment and so I left the garden at that point.

Statement from PJ case files, 06 December 2007

Jon Corner (Family friend/on board of Madeleine's Fund)

- Receives phone call at 03:00am on May 4th

'Jon Corner, a close friend of Mrs McCann and godparent of the twins, said Kate telephoned him in the middle of the night distraught.

He said: "She just blurted out that Madeleine had been abducted. She told me, 'They have broken the shutter on the window and taken my little girl.''

Telegraph, 07 May 2007

Sylvia Batista (Head of administration at the Ocean Club complex)

'She recalled that the twins were still asleep in their two cots and there was the small, bright pink wool blanket that Madeleine likes to hold when she sleeps. "We walked out quickly so as not to wake up the twins. The parents immediately said, 'She's been kidnapped'," said Batisa.'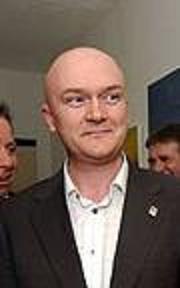 Jon Corner
Jon Corner talking about Madeleine (Vanity Fair)
"So beautiful, astonishingly bright, and I'd have to say very charismatic. She would shine out of a crowd. So—God forgive me—maybe that's part of the problem. That special quality. Some ******* picked up on that."
Jon Corner - Cuddle Cat (Timesonline)
'Gerry paused over Madeleine, who – a typical doctor's observation, this – was lying almost in "the recovery position" with Cuddle Cat, the toy her godfather, John Corner, had bought her, and her comfort blanket up near her head, and Gerry thought how gorgeous, how lovely-looking she was and how lucky he was.'
Jon Corner (Panorama)
CORNER: Well this is the bizarre thing Richard because the police said to Kate and Gerry: "Yeah, we're going to be coming along, we want to do some forensics." And Kate and Gerry were massively optimistic about this. You've got to remember if your daughter is missing and the police phone you and say: "We want to do some forensics, that's a straw that you hang onto. That's a moment for optimism.
- Just earlier Corner had said this:
CORNER: They took most of their clothing, they were taking even the wet clothes out of the washing machine. I was aware that the cuddlecat was boxed up and we were asked to leave the villa.
- So, the police phoned the McCanns to say they were coming over to do some forensics and the McCanns, it would appear, immediately filled up the washing machine with clothes.
National Center for Missing and Exploited Children, Fall 2009
National Center for Missing and Exploited Children
Hotline
Does America Need a $50 Million a Year Missing Children Clearinghouse...

...or, rather, a $50 Million a Year Missing Children Emergency/Ongoing Response Team?
By Don Austen
Fall 2009
Volume 30, No. 2

The National Center for Missing and Exploited Children, NCMEC, was created out of the publicity generated from the Adam Walsh disappearance and death back in 1981. The claim raised at the time before Congress was that there was no government-affiliated agency in existence to assist the parents of abducted children. The figures at the time portrayed the situation as grim, insisting that tens, if not hundreds of thousands of children a year were abducted by strangers. As it turned out, long-term abductions by strangers figured only in the tens per year.

Since its inception, NCMEC has received millions of dollars each year from Congress. Presently, Congress allocates $50 million per year to the Center. But how is the money used? And how does NCMEC work? NCMEC describes itself as a Missing Children Clearinghouse, meaning that it disseminates information, but plays no active role in the actual recovery of missing children. Today, NCMEC has hundreds of staff and its salaries alone are running close to $30 million a year. But what does it do? Well, it gathers information and disseminates it. Does this help when a child goes missing? Perhaps, but not significantly. Basically, what happens is that NCMEC posts a photo of the child on their website. They have partner programs with Wal-mart and with ADVO to distribute photos of parentally abducted children, which have been successful to a small degree. But what about those few children that are actually in peril; the ones that Congress originally intended a national missing children center to be structured for; the kids like Adam Walsh? The answer is, not a whole lot of help gets channeled from NCMEC.

Take the case of Shawn Hornbeck, who had been abducted by a stranger for four years. Or that of Shasta Groene, the little girl, who was abducted after her whole family was murdered. Or Elizabeth Smart, who was with her kidnapper less than a quarter of a mile away from her house with a clear trail any competent bloodhound handler could find. Where was NCMEC then? Nowhere to be found.

In 1993, when Polly Klaas was abducted (and later murdered), Winona Ryder had done only 15 films. Her net worth at the time was far less than the nearly $30 million NCMEC admits in its tax returns as having in overages in the bank. Yet in its more than a quarter century of history, whenever a child has been abducted and faces death, the NCMEC has not offered one cent as a reward. What does that say about those that run it?

Let's start with Ernie Allen. According to NCMEC's 990's, Allen earns close to half a million dollars a year for a 28-hour workweek. Yet no one at NCMEC seems to care that their hotline is not listed with directory services. No one there seems bothered by the fact that there are no 24-hour caseworkers in the event a child goes missing after 5:00 PM weekdays Eastern Time. No one cares, because that isn't what NCMEC apparently is supposed to do. Remember, they're just a clearinghouse. So, when it turned out that Jaycee Lee Dugard had from the age of 11 when she was abducted, spent 18 years as a sex slave to a deranged man, it was apparently not the responsibility of NCMEC to have searched for her. That's not what they do. But what should what they do really cost? Their valuable website could probably be maintained for about $25,000 a year. Their NetSmartz website is probably worth another $25,000, but that's a one-time expense. And their Cybertip hotline for the online sexual enticement of minors could be run for pennies. Why? Because the information collected is simply redirected to the FBI. NCMEC does not investigate.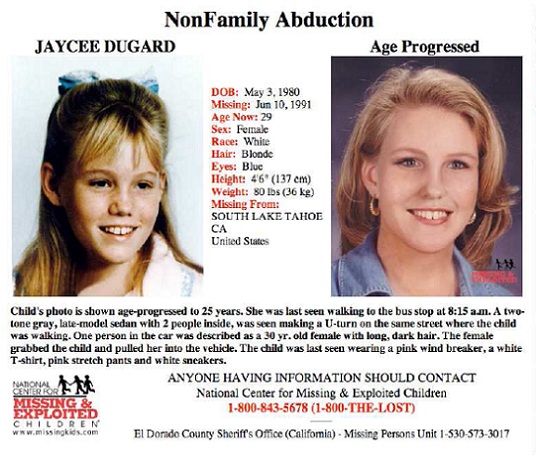 On August 27, 2009, Jaycee Lee Dugard, 29, was recovered by Campus police at UC Berkeley, simply because her abductor had brought her out into the open after 18 years of confinement as his personal sex slave. What had NCMEC done in all that time to attempt to find her? They had put up her photo on their website.

Note that while there is an age-progressed photo (the public has yet to see her now) the description prompts us to search for a woman who is 4'6" tall and weighs 80 lbs. One would assume that with any age-progression, her predicted height and weight at age 29 would be factored in. The poster in one form or another had been up on NCMEC's website for 18 years, two and a half months. In all of that time, not one viable lead came in as a result.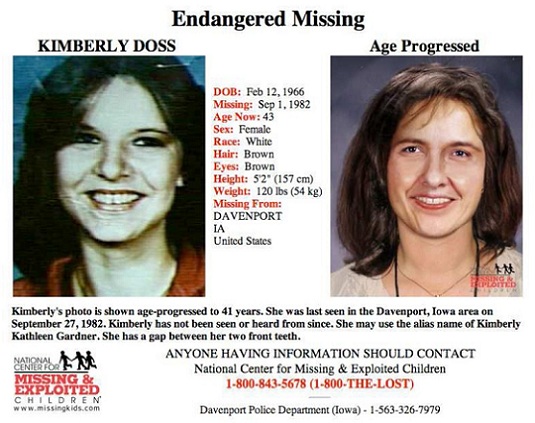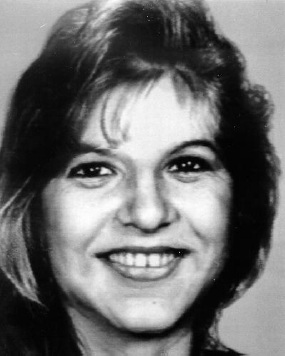 In 1984, Thursday's Child sited a girl believed to be Kimberly Doss, a missing child then listed with NCMEC. However, due to stonewalling by NCMEC and that time, working with Children of the Night, local police authorities were persuaded to drop their search for the girl, who was in plain sight with her pimp. It was only years later that NCMEC admitted their error and now gives her the street name she used at the time of Kimberly Gardner. Doss was never seen again.

NCMEC also does age progressions. Yet compare their age progression of Kimberly Doss with that done by Texas Police.

The NCMEC (color) photo tends to look more like comedian, David Steinberg, than anything Kimberly Doss might resemble should she be alive today. The police enhancement is probably a far more accurate portrayal.

In fact, when abducted Shawn Hornbeck was found by accident, he turned out to look nothing like NCMEC's age-progressed photo. The age-progressed photo of Hornbeck shows him to be more of a Ben Affleck type. Yet Hornbeck (below, right) turned out to look more like Elijah Wood.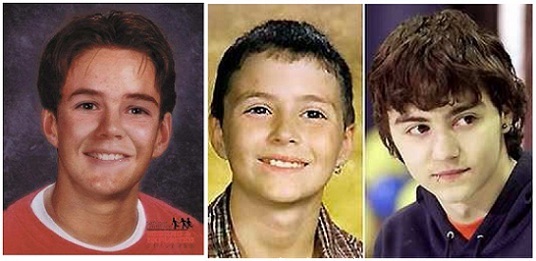 So, when the $50 million a year puts up a poster where the photo is totally wrong, aren't the effects actually counterproductive to any recovery? No one would have recognized Shawn Hornbeck even if they had seen him in person, because he didn't look like NCMEC said he should.

And what about Jaycee? While she was imprisoned in her captor's backyard, living as his sex slave from age 11, bearing two of his children, never seeing the outside world, never being allowed to experience childhood, NCMEC was raking in nearly half a billion dollars from Congress, while their President, Ernie Allen kicked back in a swell home and shook the hand of the United States President that led our nation into ruin.

Why didn't NCMEC search out all the pedophiles in the area where Jaycee Dugart was abducted?

· Why didn't they hire one private investigator to continue the search? · Why didn't they offer a reward for her recovery?

· Why aren't they listed with directory services? · Why don't they have 24-hour critical staff?

· Why does no one notice?

The fact of the matter is that only a handful of children like Jaycee are abducted each year and an annual budget of $50 million dollars (NCMEC also gets an additional $8 million from private sources) is more than enough to further any search. As it turned out, though, Jaycee and the other were just poster children for Congressional waste.
Cases of Missing Women and Young Girls Get Varying Media Attention, 07 March 2010
Cases of Missing Women and Young Girls Get Varying Media Attention ABC News


Some Missing Persons Cases Captivate the Country While Others Get Little Notice
By RON CLAIBORNE and DAN PRZYGODA
March 7, 2010
Chelsea King was the focus of intense media attention and law enforcement effort, with hundreds of officers and thousands of volunteers joining the search for her.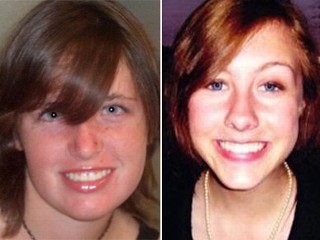 Amber Dubois, left, and Chelsea King - National Center for Missing & Exploited Children/Handout
Almost exactly a year earlier and about 10 miles from where King was last seen jogging, 14-year-old Amber Dubois left home to walk to school, never to be seen again. Yet, Dubois' case got far less media attention and seemingly fewer law enforcement resources.

Hundreds of thousands of children are reported missing every year. A hundred or so turn out to be the result of foul play, and only a handful of those get the kind of media scrutiny that King's case got.

Ernie Allen, president of the Center for Missing and Exploited Children, says the cases that get the most attention tend to involve pre-teen children where it's immediately apparent that foul play by a stranger, not a family member, is suspected.

"Chelsea's case received enormous media attention because it was dramatic and sensational. The child goes jogging in a park area and doesn't come home. With Amber Dubois, nobody saw her disappear, and there's no tangible physical evidence," Allen said. "She just disappeared."

There have been countless high-profile cases involving young girls, including the disappearances of Caylee Anthony, Jessica Lunsford, Somer Thompson and Madeleine McCann, whose story went global because of her telegenic look and her media-savvy parents.

Robert Thompson, a professor of television and popular culture at Syracuse University, explains that the reason the media tends to go in a frenzy around these types of cases is really because of a self-fulfilling prophecy.

"Once one of these stories is decided to be covered, there's no turning back," Thompson said. "You've sent your reporters and your trucks to it, and you become invested in it. You start building interest in the story, and your audience wants to hear more about it, so you keep everyone there to continue reporting on it."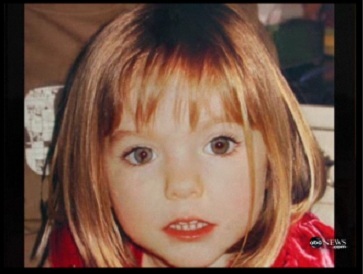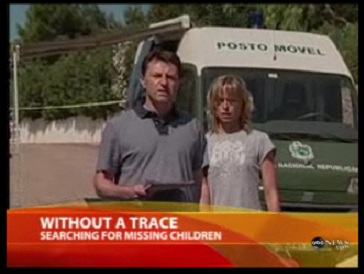 Critics Site Racial Inequality in Press Coverage

Many African-Americans and Latinos also perceive a racial bias to the coverage. Some believe more attention is paid to missing white children than to black or Hispanic children. Critics point to several examples.

The 2003 kidnap and murder of African-American college student Romona Moore from Brooklyn, N.Y., was eclipsed by the disappearance of Svetlana Aranov, a white woman from Manhattan's Upper East Side.

LaToyia Figueroa, a young African-American and Hispanic woman, who disappeared while pregnant in Philadelphia in 2005, only got a fraction of the news coverage as Natalie Holloway, a white teen who vanished in Aruba around the same time.

Kathy Times, a member of the National Association of Black Journalists explained, "If you're white, wealthy, cute and under 12, then you're more likely to get the eye of the national media."

Quoting from a Scripps Howard study, Times continues, "One study showed that about 35,000 kids went missing one year, and a little more than half of those were white, but about 67 percent of stories covered by The Associated Press were about white children."

And then there was the case of 13-year-old Laura Ayala, a Latina teen, who vanished near her Houston home in 2002 as she went down the block to buy a newspaper for a class assignment.

"The Hispanic media was wonderful," Allen said. "The mainstream media wasn't as interested. Is that because her mom couldn't tell her story in English? I don't know."
Missing girl found after seven years. But did she want to be?, 18 July 2010
'Some commentators have said Amber's case offers grounds for optimism in the cases of other long-term missing children such as Madeleine McCann. If nothing else, it suggests there are people – perhaps otherwise respectable people – whose desire for a child to raise as their own is such that they are not inclined to ask too many questions about where he or she has come from. But, for all its illegality, Amber's Arizona home seems to have been a better, more loving place than the one she was born in.'

Missing girl found after seven years. But did she want to be?
The Independent
Girl, 7, kidnapped as a baby waits to hear if she can return to the only home she knows.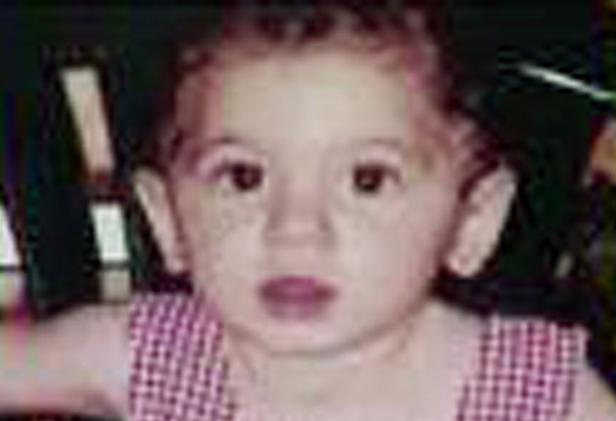 By David Randall
Sunday, 18 July 2010

Californian detectives are this weekend trying to piece together the confused life of a baby girl abducted in 2003 by her aunt from a restaurant – and found, seven years later, 370 miles away in Phoenix, Arizona.

At the centre of their inquiries is a child approaching her eighth birthday who, until last Wednesday, did not even know her real name. She thought she was called Sandra, but her true identity is Amber Nicklas, who as a 13-month-old girl made brief local headlines when she was snatched in her native California seven years ago. She then vanished until late on Wednesday evening.

Acting on a tip-off, police went to an Arizona address where a Romanian-born couple who ran a palm and tarot card-reading business lived. The couple, whom Amber knew as Mom and Dad, tried to hide her, but she was found by officers under a pile of clothes and towels in the shower. She cried when she was told she would have to go with the officials, but eventually calmed down and, clutching her Barney doll, left the white clapboard house. It was the only stable home she had ever known.

Born to a drug-addict mother in 2002, she had been passed to her biological grandmother. Child care officials judged these arrangements unsuitable, and, still not yet a year old, she was placed with foster parents. In late September 2003, Amber went with them, and three of her natural mother's young sisters, on a supervised visit to a Chuck E Cheese restaurant in Norwalk, California. During the meal, two of Amber's aunts distracted the foster parents, giving her 13-year-old aunt, Sabrina Nicklas, the chance to take the child. A police investigation led nowhere. Subsequently, two of the aunts were sent to a juvenile detention centre for their part in the abduction.

How Amber then got to the Arizona couple is not yet known, but officials said the pair were known to at least one member of Amber's natural family. They denied through their lawyer that they had any idea the child had been abducted, and their attorney, John Blischak, told The Arizona Republic newspaper that Amber's grandmother, who is also of Romanian extraction, passed the girl to the pair in 2003, explaining that her mother was a drug addict and unable to care for her. She told them the girl's name was Sandra.

Amber appeared to have been living in the Phoenix home since soon after she was abducted, and was, by all available accounts, happy and well cared for in a house which was clean and tidy. Gustavo Lom, who owns a sandwich and taco shop across the street, said he remembered when Amber was a baby and often saw her and the couple outside together. "I thought they were a normal family. They seemed to treat her as affectionately as any parent treats their kids," Lom said. "I'd see him carrying her in his arms, kissing her on the cheek, sitting on the porch together."

She did not, however, attend school, suggesting the couple knew Amber should be kept concealed from any authorities. But their lawyer said they were, as Romanies, raising the child in what he called a "Gypsy tradition", educating her themselves, and teaching her some Romanian. But even though she is nearly eight, this home schooling had not included reading or writing. The couple insisted they had tried to enrol the girl in school, but lacked the proper paperwork. The couple were also raising a baby girl and had a grown son, both of whom appeared to be their own children.

When police arrived at the home, the purported parents seemed resigned to losing her. "I think they had suspicions we would be coming," the police said. "They weren't asking the types of questions I would expect from true parents. They weren't offering up any resistance." The authorities confirmed Amber's identity by comparing her footprint to that on her birth certificate.

Amber was brought back to Los Angeles on a sheriff's plane. During the flight she played Rock, Paper, Scissors! with the detectives, and had her first sight of Disneyland as they flew over. She will remain in protective custody while the authorities investigate what role, if any, the Phoenix couple had in her abduction. Meanwhile, the Arizona couple's lawyer said they hoped to regain custody of Amber. The woman whom Amber knew as her mother, Shirley Frank, was tearful and visibly upset at losing Amber when she was interviewed on US television three days ago.

Some commentators have said Amber's case offers grounds for optimism in the cases of other long-term missing children such as Madeleine McCann. If nothing else, it suggests there are people – perhaps otherwise respectable people – whose desire for a child to raise as their own is such that they are not inclined to ask too many questions about where he or she has come from. But, for all its illegality, Amber's Arizona home seems to have been a better, more loving place than the one she was born in.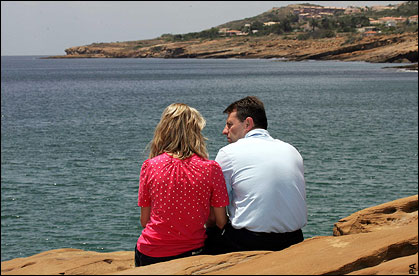 Madeleine: Is The Search Slowing Down?, 10 May 2007
Madeleine: Is The Search Slowing Down?
Sky News
May 10, 2007

Former Child Protection officer Mark Williams-Thomas fears Portuguese police could be cutting back the search for missing Madeleine

(00:02:08)
The Met's review of the Madeleine McCann case - a guide to the pages on this site
The Met's review of the Madeleine McCann case - a guide to the pages on this site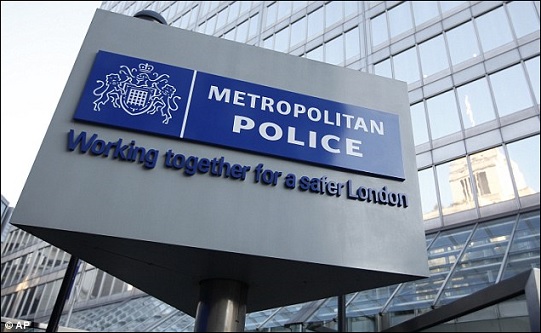 May 2011
- David Cameron/Met. Police Review Announced
click here

May 2011 to September 2011
- Met. Police Review/Kate Commons Inquiry
click here

October 2011 to February 2012
- Met. Police Review/Spanish Connection
click here

March 2012 to December 2012
- Met. Police Review/Portuguese Connection
click here

January 2013 to May 2013
- Met. Police Review - Jan to May 2013
click here

June 2013 to July 2013
- Met. Police Review - June/July 2013
click here

July 2013 to date
- Met. Police Review - 2013 (continued)
click here