News from March/April 2012 that is not covered elsewhere on the site

Winner 'humbled' to receive achievement award at Manchester Legal Awards, 08 March 2012
Winner 'humbled' to receive achievement award at Manchester Legal Awards
Manchester Evening News
March 08, 2012
Edward Smethurst today said he was 'humbled' to receive the outstanding achievement accolade at the Manchester Legal Awards.
The entrepreneurial lawyer with an inspiring life story said it was a 'very special' honour.
Thirty years ago, when he was just 13, Edward lost his father in a house fire in Rochdale.
Following the tragedy the teenager, who was being brought up by his dad after his parents separated, had to go and live with his grandparents.
His grandmother died a couple of years later and his grandfather had a stroke, leaving Edward to fend for himself.
After working in a butcher's shop to make ends meet, he defied all the odds to qualify as a lawyer, starting his first job in Manchester, at what became Halliwells, as a commercial litigator.
He later joined the British Nuclear Fuels Limited as an in-house lawyer while also starting his own property investment company. He now owns a portfolio of houses and a number of working farms across Greater Manchester.
Despite the tragedies earlier in his life Edward, who has also chaired the Law Society's Commerce & Industry Group North West for the last 18 years, was sure of one thing: that whatever he put his mind to, he was going to succeed.
His drive and determination and commitment to the legal sector earned the 43-year-old the honour at last week's awards.
Edward said: "After losing my dad, I have come a long way in my life and especially in my career.
"I come from quite a humble background, I've got a strong work ethic and, ultimately my hard beginning in life has been the driving force behind my success.
"To receive the award at a relatively young age of 43 is very humbling.
"It was a total surprise and very very special, particularly as it was voted on by the members of the Manchester Law Society."
Edward is also committed to his charitable work.
He is a fund-raising ambassador for Cancer Research and has played a key role in Kate and Gerry McCann's quest to find their daughter, Madeleine.
He is the family's legal co-ordinator and chairs the Madeleine's Trust – No Stone Left Unturned charity.
Edward is the chairman and founder of Palladium Associates, a risk consultancy business whose clients include Barclays, Bank of Ireland and Eversheds.
He is also the chairman of Prosperity International Sports Management, which represents footballers, both national and international, as well as Olympic athletes.
As well as running those businesses, which he launched in Rochdale's Ashworth Valley district two years ago, he acts as their in-house lawyer.
He said: "In-house lawyers represent at least 20 per cent of the profession. I started my career as an in-house lawyer at BNFL before joining the Latium Group, where I worked with Brian Kennedy and still represent him."
As for the future, Edward has no plans to slow down.
"I want to carry on developing Palladium and Prosperity. For me it's not all about money - it's about trying to do the best that you can."
----------------------

The 'charity' becomes a 'company'

After the error was pointed out, MEN swiftly amended their article as follows:
--------------------

From the archives:

East Lancs solicitor leads Madeleine hunt This Is Lancashire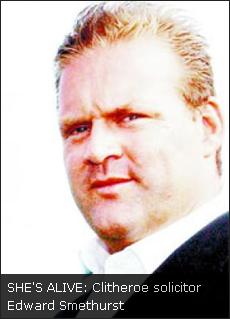 By Catherine Pye
7:47pm Sunday 25th November 2007
AN East Lancashire solicitor is leading a private investigation into Madeleine McCann's disappearance - and believes she is still alive.
Edward Smethurst is the in-house lawyer based in Clitheroe for double-glazing tycoon Brian Kennedy, who has pledged to bankroll Madeleine's parents Gerry and Kate McCann's legal and media costs.
Mr Smethurst, who has been tasked as the McCanns' legal co-oridinator, works for Ultraframe which was sold last year in a £58million deal with a company called Latium Holdings, led by the Sale Sharks rugby team owner and double glazing millionaire.
The solicitor has been tasked with managing and directing the legal teams in the UK and Portugal.
Mr Smethurst is also running a team of private investigators who are tracking Madeleine's disappearance throughout Spain and Portugal.
Madeleine vanished on May 3 in the resort of Praia da Luz in the Algarve, just days short of her fourth birthday.
Mr Smethurst said: "Obviously it's a strangely challenging case with a huge amount of media interest.
"It's a highly pressurised case and there is an enormous amount of scrutiny, but it's an extremely worthwhile cause.
"We are providing our services entirely free of charge because we know that Gerry and Kate are completely innocent. We want to see justice done.
"The best solution is the safe return of Madeleine McCann.
"There can't be any legal prosecutions if Madeleine was taken and is returned, and that would prove the innocence of Gerry and Kate."
Madeleine's disappearance has generated international media attention, with controversy surrounding the Portuguese-led police investigation after her parents were named as suspects.
Mr Kennedy, the Cheshire-based owner of Sale Sharks rugby union club, has put the financial clout of his Latium business group behind the McCanns' fight to clear their name.
He said: "In the light of the incredible accusations against Gerry and Kate McCann, which are clearly exacerbating their emotional torture, I felt compelled to offer, along with other like-minded businessmen, financial support and the full logistical support of the Latium team. That support is principally our in-house lawyer Ed Smethurst, and Clarence Mitchell."
Mr Smethurst is a life-long Bury resident and specialises in high profile cases. He is also ambassador of Cancer Research UK and recently mounted a legal challenge to stop the controversial £50 million wind farm development at Scout Moor, Edenfield.
He has been a solicitor for 15 years.
----------------

From Panorama BBC documentary:

19 November 2007

EDWARD SMETHURST
McCann legal co-ordinator

"Part of the reason why we're here disclosing evidence to you today as opposed to keeping our powder dry is a recognition that there were two strands to this case, part of it is the criminal case, but part of it is the media speculation and the media perception, and we see it as incumbent upon us to portray the truth to the media and in particular to try and expunge any ill-founded theories about Gerry and Kate's involvement so that the media attention can focus back onto the abduction and therefore onto the fact that we have a missing little girl out there."
Maddie McCann is alive on the Internet..., 09 March 2012
Maddie McCann is alive on the Internet... TVI24

The "World" still searches for Madeleine. Even the PJ created a special unit that will review case, along with the Scotland Yard

By: Patrícia Pires
9-3-2012 17:23
With thanks to Joana Morais for translation

Never before has the disappearance of a child created such a huge media frenzy. Madeleine McCann disappeared on the 3rd of May, 2007 in Praia da Luz, Algarve.

From grieving parents to suspects, the McCann consciously or not, fuelled the mystery and the media. One year later, the case was archived. Without arguidos, without conclusions, without answers and plenty of controversy between the British couple and the Portuguese authorities.

Maybe that is why, even today, the world waits for answers. Even the PJ has created a special unit that will review the case, along with Scotland Yard.

But if in real life no one knows what happened to Madeleine McCann, there is a place where she is very much alive: on the Internet. Sites, blogs, books, videos, documentaries.

The website created by Maddie's parents is still active. On "Find Madeleine", Gerry and Kate explain why they don't give up and call for new donations for the fund that ensures the search for their daughter. They show photos, videos and they sell products: wristbands, posters and even T-Shirts with Maddie's photo.

However, the truth is, the vast majority of the sites that we find on the internet defend that the child has died in the apartment in Praia da Luz. And that the parents are responsible for what has happened.

There are sites extremely comprehensive in terms of the information that is provided. They even have all the investigation, disclosed by the Portuguese Public Ministry, translated into different languages​​. They gather news articles and actually do interviews.

And, it is curious to note, that in addition to sites in English and Portuguese, it is also very easy to find pages in other languages, ​​such as these two: "Hasta que se sepa la Verdad" and "Unterdenteppichgekehrt".

What about books? Over 20 books on Madeleine McCann were written. One of the latest, was written by an American profiler, Pat Brown. The book went on sale in the form of an ebook on Amazon, but soon after, it ended up being removed after the legal representatives [Carter Ruck] of the McCanns deemed it as "defamatory".

As early as in 2009, the "Diário IOL" (now TVI24.pt) interviewed Tony Bennett, a British solicitor, in his 60's, now retired, who soon after the disappearance of Maddie initiated a struggle so Kate and Gerry would be accused of negligence. Later on he wrote a book titled "What Really Happened to Madeleine McCann? 60 Reasons which suggest that she was not abducted"

Still, the book that raised more controversy book was, without doubts, "Maddie - The Truth of the Lie" written by former Judiciary Police inspector, Gonçalo Amaral, who led the investigation into the disappearance of Maddie in the first months. Madeleine's parents were even able to forbid the sales of the book for a while.

On YouTube, a search with Madeleine McCann's name finds close to six thousand videos. Many created ​​by anonymous, without any connection to the case, to the investigation or to the family.

And since the digital world is not limited in time and in space, after her disappearance, Madeleine "emerged" in social networks. Not only in the official facebook page created by parents, but as well in many others, of people who felt touched by the story. The same happened on twitter.



--------------------
Sites linked in this article

With thanks to Joana Morais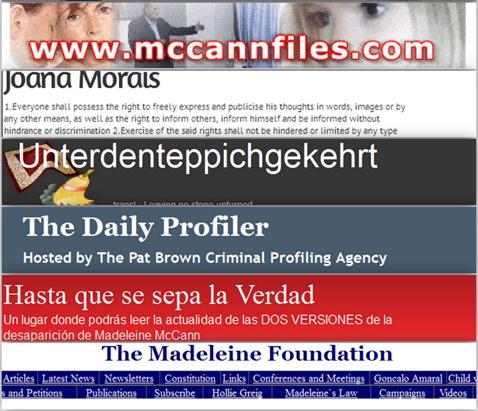 Maddie inspector caught in trap, 10 March 2012
Maddie inspector caught in trap Correio da Manhã
• PJ Inspector
swaps messages and photos with woman who claims to be a model and they end up in the possession of the British press
Pages 4 & 5



--------------

Maddie inspector caught in trap Correio da Manhã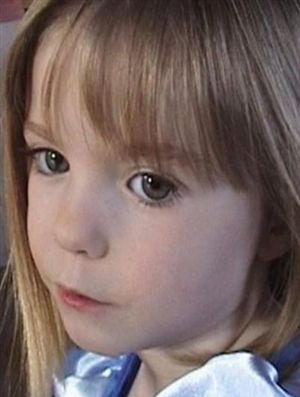 The 3rd of May, five years ago that Madeleine disappeared
Disciplinary proceedings

By: Eduardo Dâmaso/Tânia Laranjo
Saturday, 10 March 2012 1h00
Fake profile on the Internet seduces the Maddie case investigator into indiscretion. The whole story in CM.


----------
McCann affair: PJ Inspector caught in internet trap Correio da Manhã (paper edition)
A fake profile on the internet enticed an investigator of the Maddie Case into indiscretions
By Tânia Laranjo/Eduardo Dâmaso
Saturday, 10 March 2012
With thanks to
Joana Morais
for translation/scan
One of the PJ inspectors who investigated the Maddie case was the victim of a trap on the Internet. The inspector Ricardo Paiva [the McCanns' liaison officer during the investigation] spoke on Facebook with a woman who introduced herself as an American model, but the talks eventually ended up in the possession of the English media. The inspector was blackmailed, so these conversations were not made ​​public, and now he is facing a disciplinary process concerning the breach of civil servant duty. The fake profile on Facebook may have been created by someone connected to the McCanns' cause.
The PJ's directorate already opened an inquest into the inspector: "An English newspaper is in possession of photos and cell phone messages from a PJ inspector and a North America woman". In that material, the inspector in question identifies himself in that capacity [as an element of the PJ of Portimão] and says that he worked on the Madeleine McCann case. These two facts led to the opening of a disciplinary proceeding as soon as they were communicated to the PJ, confirmed a source from the PJ National Directorate.
As CM was able to find out, those conversations took place soon after the inspector made a comment in a McCann support group in the internet [Facebook]. After this, the inspector believes his computer was the target of an hacking attempt and even admits that some hacker has accessed illegitimately his personal data.
Another hypothesis is that the profile is false and does not even belong to a woman. The photos that were sent may have been taken from the internet. In those conversations, the inspector has allegedly sent photographs of himself - one of them taken inside the premises of Portimão police station.
Complaint made in the PJ
The inspector spoke for a few weeks with an American young woman (see photo). He does not know if the woman seen in the picture that was sent to him was indeed her and has presented a complaint for fraud at the Judiciary Police. He admits that his email-box was also hacked.
The PJ will not reopen the investigation of the case
The Judiciary Police from Oporto will not reopen the investigation of the Maddie case, since there are no new data pointing to the clarification of her whereabouts.
A source from the PJ National Directorate has confirmed to Correio da Manhã that over the past year a PJ team has been verifying all the elements of the process, with the objective of making an assessment in order to try to find other investigation viewpoints, but up to now nothing new was detected.
The PJ team, working in conjunction with the English authorities, is directed by Helena Monteiro, who coordinated the elucidation of the Carina case - the college student from Lamego, whose body was found several days after her disappearance.
Gonçalo Wins Case and can sell his book
Last year, in October, the Appeal Court of Lisbon ruled in favour of Gonçalo Amaral, and his book "The Truth of the Lie" can finally return to the book-stores. "The content of the book does not offend any right of the plaintiffs [McCann couple]" and "the exercise of its writing and publication is contained in the constitutional rights guaranteed to all by the European Convention on Human Rights and by the Constitution of the Portuguese Republic", affirms the ruling.
DetailsEnglish Pressure
English journalists were always very aggressive towards the Portuguese police officers. The fact that Gonçalo Amaral drunk alcohol [beers] at lunch time made the news in England.
Statements
Gonçalo Amaral was removed from the investigation in the sequence of a polemical statement. "The English police has been working solely on what the McCann couple wants and suits them."
Parents Arguidos
The fact that the child's parents were constituted as arguidos [formal suspect under the Portuguese Penal Code] - for suspicions of Homicide due to negligence - set alight the animosity. The McCanns whinged about the PJ.
Dogs find Traces
The English dogs that were brought by the authorities to search for traces of the child detected a trail of death. They also found blood vestiges in the car rented by the McCann couple.
Cadaver dog's crucial role in hunt for body, 16 March 2012
Cadaver dog's crucial role in hunt for body
Herald Scotland

Friday 16 March 2012
police drafted in a "cadaver dog" to help with the search for Suzanne Pilley's body.

The springer spaniel called Buster was said to have once located a body under 9ft of water and found signs that were of "interest" in the basement area of Gilroy's work at IML, in Thistle Street, Edinburgh.
Constable Simone Thompson, of South Yorkshire Police, said the dog reacted at a number of areas in the garage and an internal staircase. The body was thought to have been hidden in a recess under the stairs.
It also showed interest in the boot of Gilroy's car, despite it reeking of cleaning fluid or air freshener bought by Gilroy the day of the killing.
The High Court was told victim recovery dogs, are trained to detect the smell of blood or the gases given off by a body.
--------------------

Conviction not the first without a body Herald Scotland

Brian Donnelly
Senior News Reporter

THE Gilroy conviction was the first case in the Lothian and Borders force area to be secured without a body and is rare in Scottish legal history.

In one case in March 2010, a businessman who battered a friend to death with a metal bar was jailed after confessing to the crime during a drunken row with his wife.

Thomas Pryde, 38, killed lorry driver Adam Alexander at the victim's home in Errol, Perthshire, more than 10 years ago and then buried the body in nearby land. Pryde pled guilty to culpable homicide at the High Court in Glasgow even though the body has never been found.

In June 2010 Charles O'Neill and William Lauchlan were jailed after strangling Allison McGarrigle in 1997 before sailing out to waters near their home in Largs, Ayrshire, and throwing over her remains.

O'Neill, 47, and Lauchlan, 33, killed her because she planned to report their abuse of a young boy.

When the 39-year-old was reported missing police did not believe she had been killed. It was only in 2005 that detectives declared the mother-of-three had been murdered despite a body having never been recovered.

The trial of a man accused of murdering his wife is set to begin in April, 14 years after her disappearance.

Arlene Fraser, 33, vanished from her home in Elgin in April 1998 with no trace since then. Nat Fraser, 53, denies that he strangled or murdered her.


-------------------------
How brazen killer denied involvement on television
Herald Scotland

Brian Donnelly
Senior News Reporter
ARROGANT David Gilroy gave an astonishing interview to Sky News on his doorstep, denying any involvement, shortly after being questioned again by police officers who were quietly and painstakingly building their case against him.

Reporter James Matthews confronted Gilroy outside his home in Edinburgh 19 days after Suzanne Pilley disappeared.
Asked directly: "Did you kill Suzanne Pilley?"
He replied: "I've got nothing to say, I've assisted the police with questions. That's the extent of things.
"Suzanne and I had a relationship until January of this year, when I moved back to the family home with my wife and children and that's when the relationship ended."
He was asked again: "There is clearly a belief in some quarters that you are a murderer, that you killed Suzanne Pilley. What do you say to that?"
Gilroy said: "Well, that's not the case and the police will do their investigation and time will show that I don't have anything to answer to."
The killer became more irritated as he was pressed and accused of Ms Pilley's murder as he carried flowers and groceries from a car into his house.
He was asked: "When was the last time you saw Suzanne?
"Eh, about four weeks ago."
Then he was quizzed: "What was your exchange?"
"We purely had a discussion about the return of some other possessions of mine and about me continuing to assist her with completing a flat which I had been doing as a friend."
In the final question he is asked: "What would you say to the relatives of Suzanne Pilley?" Gilroy responds: "Obviously I would say the same as everybody is, everybody's worried. I don't know her mum and dad very well – I only met them a couple of times – but everybody would be concerned."
Updates, 19 March 2012 (Date update appeared online)
Saturday, 17 March, 2012

On Saturday, Gerry and I, along with our friends and hundreds of other runners ran in the 'Miles for Missing People' 10K event in Regent's Park, London.

It was greatly encouraging - judging from the brilliant turnout - to see that the weather and resulting conditions (rain, wind and mud!) didn't put any of us off. It was also fantastic to have so many children there, participating in the fun run. Well done!

A huge thank you to everyone who supported the event (including all those who generously sponsored me and other runners). In doing so you have contributed to the essential work done by the team at Missing People, and thereby helped the many missing children and adults, and their families left behind.

And finally, thank you to Missing People for all their hard work and commitment, day in day out, to make the lives of people like ourselves that bit more bearable.

Kate
The parents are still looking for missing Madeleine McCann, 26 March 2012
The parents are still looking for missing Madeleine McCann
TV4play (Sweden)
Date unknown: Probably morning of 23 March 2012
6 years ago little Madeleine McCann disappeared during a family holiday in Portugal. Her parents have not given up hope of finding her alive.
-----------

Transcript

26 March 2012
With thanks to A Miller for original transcript
Gerry McCann: Hi, Gerry.

Annika Widebeck: I'm Annika, hi.

Gerry McCann: Nice to meet you.

Kate McCann: Hi, Kate.
Gerry McCann [voice over]: I don't think you can give up, even when we've been exhausted to the point of saying 'I just want this to end', you go to bed, you get up the next day and you think, 'she's still missing and we still need to find her' and I think most parents understand that.

Kate McCann [voice over]: I mean, I... I feel she's out there. I feel that there's... there's more to come. I just need it to be soon.
Annika Widebeck [voice over]: How convinced are you that she is still alive then?

Gerry McCann: Well, I try to look at it as logically as possible. What we do know is that there's no evidence, at all, to suggest that Madeleine's dead and that means there's a good chance that she's alive, and as a parent I couldn't accept that she was dead without irrefutable evidence that she is, so...

Kate McCann: And I think we do know of so many cases now of children who have been abducted and have, you know, been away for years and sometimes decades.

Annika Widebeck: Like when you're walking in like a Swedish beautiful weather, do you think about now, at this very second, she can be some place and wonder about where?

Kate McCann: I do... It's funny you mention about the weather because it's days like this when I think 'oh, what a lovely day' and that's when I think 'but this would be a lovelier day, if Madeleine was here', errm... (big sigh) I do... I mean... I don't... I try not to speculate too much. I really don't know where she is, all I hope for is that whoever's with her is looking after her and that she's happy, and even that is... is, errm... is sad because, you know, the thought of her being happy with somebody else, when she should be with us, and being happy and, you know, there's no doubt that a child's best place is with their family.

Annika Widebeck: And she's soon turning 9, now right?

Kate McCann: Yeah, she'll be 9 on the 12th of May... yeah.

Annika Widebeck: So you think about how she could look like now?

Gerry McCann: We do, and, errr... you know, Amelie is only 20 months younger than Madeleine, so we're seeing the twins go past the age that Madeleine was taken at. We see her best friend at school and, errm... and you can't help but think what she would look like and clearly the developmental stages of the kids and their reading and writing and doing all the things that you assume that you would have been doing with Madeleine. So these... these aspects are hard, they're very hard.

Annika Widebeck to camera in Swedish

Gerry McCann: You know, there was a very clear strategy at work that was, errr... trying to convey to the world that, errr... there was strong evidence that Madeleine was dead and we were involved and, in fact, thankfully the prosecutor's final report makes it absolutely clear that, you know, there is no evidence that Madeleine is dead and there's certainly no evidence to link us, errr... to implicate us is any way. So...

Kate McCann: The damage, errm... that was done with all the media reporting with the lies and speculation and fabrication and being made arguido. I think the damage was ongoing. We've had this in other countries, outside the UK and Portugal. Unlike the UK and Portugal, where the story carried on, some... in other countries it stopped, so it stopped at the dramatic, 'oh, the parents are involved' and then, you know, they moved on to another story really, and all I can say to people is please, please read my book.

Annika Widebeck: What's... why is it important for you that people here in Sweden then, errm... understand more what happened?

Kate McCann: I mean, I just think the more people that know Madeleine's missing and the more people that are aware of her plight, the more eyes that are looking, ears that are listening. Just the greater chance we have of finding Madeleine, you know, people travel a lot as well these days, you know, people communicate over the internet, and you just don't know where that key bit of information is going to come from.

Gerry McCann: Madeleine could have easily been taken out of Portugal within the first two hours and that's the problem. We have no idea where she is, we don't know who's taken her and we don't know why, so unfortunately for us we want as much awareness as possible that Madeleine's missing and obviously with her looks she could (laughs) blend into Scandanavia fairly easily.

Annika Widebeck: But it's... it's difficult because you... you have to still keep on playing with the media that did so much bad to you.

Kate McCann: It is... I mean, it's... I mean, it's hard but we still do need the media to help find Madeleine and that... I hope that the media will... will stop and think at some point and take responsibility really because they're incredibly powerful and they can do so, so much good. I mean we're talking about children, you know, and trying to find a child who's been stolen from their family and, you know, use your power to good use, you know. That's all I can say.

Annika Widebeck voice over in Swedish, images from September 2007

Kate McCann: I mean, it was awful. I mean, not only were we going through the pain and the anxiety of not having Madeleine with us and not knowing where she was, suddenly all these stories were appearing and for us the biggest injustice in all that was the effect that would have on the search for Madeleine because if people believed what was getting written or getting given to the media, errm... suggesting that she was dead then they wouldn't look at her or they wouldn't come forward with information.

Gerry McCann: You can understand that when people are fed information that parents are in suspicious involve people will want to believe that because they'll want to think that this will not happen to them and they'll want to think that there actually... there isn't actually an abductor out there and their children are not at risk but what happens on the ground is very different. We know now that people in Portugal, and elsewhere, people keep their children much closer to them, and...

Annika Widebeck: Closer than... than in the UK?

Gerry McCann: I think certainly there's been remakably few child abductions since Madeleine was taken and I think people are more aware, and one of the things we've tried to do throughout the last 5 years is not look back because you can't change what's happened. We're more interested in what can still be done and... and at this minute, and following Kate's book launched last year, the Metropolitan Police are now reviewing the case and working with a... a new team in Portugal and that's much much more important about discredited former officers.

Annika Widebeck: Tell me how far away was this restaurant?

Gerry McCann: I mean it was incredibly close. I think if you had to draw a straight line from the restaurant to the apartment it was 50 metres. It never entered our head for a second that somebody would steal your child, it was the furthest thing from your mind, so...

Annika Widebeck: And still you hear this all the time why did you leave them... right?

Kate McCann: I mean, there's only so many times we can answer the question and, you know, I've had to.. you know, I've persecuted myself with that, you know, obviously... (sigh) I can't change it, I know how much we love Madeleine, you know, and at the end of the day the person who has taken Madeleine is the one who has committed the crime and, errr... and that's who we need to find.

Annika Widebeck: So how do you see the future - will you ever put some sort of end of this?

Kate McCann: I think until we find Madeleine, find out what's happened, then that won't be possible and I... I don't think any parent could, you know, it's not something that you can switch off from, it's not... it's your child, you know, that bond is too strong. You don't know if it's because you're the mother that you... you just want it so badly, that's why it feels but I know there's nothing telling me to stop, you know, and I... as I say I can talk to her like she's there, and she's coming back, and I just want it to be soon.
The McCanns interviewed by Fredrik Skavlan on Swedish TV, 23 March 2012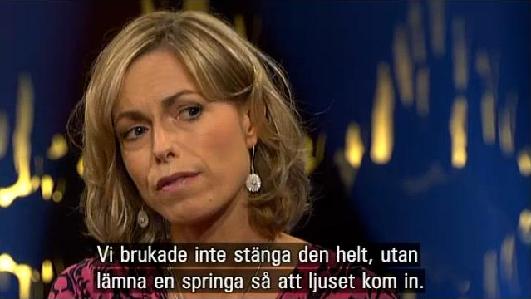 This video is available [on the link above, from 38:55] until Sun April 22

Aired: Friday 23 March 2012
With thanks to A Miller for original transcript

Archive footage:

Gerry McCann: Please, if you have Madeleine, let her come home to her mummy, daddy, brother and sister.

Kate McCann: I just wanna say 'thank you'. Please continue to pray for Madeleine, she's lovely.

Gerry McCann: ...and we continue to hope for the best possible outcome from this for us... and for Madeleine.

Studio:

Fredrik Skavlan [Host]: Errr... Kate and Gerry McCann please welcome to... welcome to Stockholm.

Gerry McCann: Thank you.

Kate McCann: Thank you.

Fredrik Skavlan: Errr... It's... it's been... it's been almost five years, errr... since, since, errm... Madeleine disappeared and... and now you Kate are reliving the whole thing by writing a book about what happened. Errm... Why are you doing that?

Kate McCann: Well I actually started to keep a diary back in May 2007. I was advised to do it actually, and at the time I felt it would be important for Madeleine really, so that when we found her we'd be able to fill in the gaps, errm... in her life, and then I also thought it would be good for Sean and Amelie as well, so that they would have an account really, of the truth of everything that happened.

Fredrik Skavlan: Your... your twins?

Kate McCann: That's right, yeah.

Fredrik Skavlan: Errm... If we could start by going back, errm... to... to May, errr... 3rd 2007. What's your strongest memories of Madeleine from that day?

Gerry McCann: I think the strongest memory I have is of really, the photograph that was the last photograph we have of her and, errr... you know, we'd had a lovely holiday. Madeleine was having a great time and just after lunch we went over to the pool area and, errr... she was sitting there paddling in the pool and I was sitting next to her and she turned round and she's just beaming. And then the... the last time I saw her, which was probably minutes before she was taken, when she was lying asleep, and it's terrible how... I've said this a few times but I had one of those poignant moments as a parent where... I went into her room, and the door was open, and I... I just paused for a second and I looked, and she was sound asleep, and I thought how beautiful she was. The twins were asleep in the... in their cots and I thought how lucky we were. And within, you know, minutes that was shattered!

Fredrik Skavlan: What happened was that you went... you went to eat with the other parents that you were on vacation with?

Kate McCann: That's right.

Fredrik Skavlan: Errm... This was not far from the apartment?

Kate McCann: It's about 50 metres as the clow... crow flies but about 70 metres on foot.

Fredrik Skavlan: Yes, and... and as you sat there in this restaurant you... you went back and forth on shift to... to check on the children, is that right?

Kate McCann: That's right.

Fredrik Skavlan: And... and what... what happened when the last time you went to check?

Kate McCann: Well it was 10 o'clock when I went to check on Madeleine and, errm... I walked into the sitting room of the apartment and I noticed that the children's bedroom door was open further than we'd left it. We always close it quite far over but just enough so some light gets in and it was quite open. And it was our friend Matt who had checked on the children at half past nine when he was checking on his daughter next door, and I thought to myself well maybe... maybe Matt's left the door open when he's checked on them. So I walked over to the bedroom door and I was about to close it to again, and as I did that, it kind of slammed shut, and I thought, 'oh, there must be a draught' and I checked the door behind me and I hadn't left that open.

And then I opened the door again, of the children's bedroom, just to leave it open a little bit and that's when I really looked in. And I... I couldn't quite make out Madeleine in her bed and I just looked and looked and, errm... it was obviously quite dark, and it must be a parental thing where you don't switch a light on in case... you're worried about waking them but then I realised she wasn't actually there and I thought, well she must have wandered through to our bedroom and maybe that would explain why door was open. So I went into... to our bedroom and she wasn't there and that was the first time really that the panic hit and I just ran back into her bedroom, and literally at that point, errm... the curtains which were closed just kind of flew open and that was when I noticed that the window was open as far as it could go and the shutters outside had been raised all the way up. And I just knew straight away that someone had, errm... taken her, so...

Fredrik Skavlan: So... so this... this was your first thought?

Kate McCann: Yeah, absolutely, there's no way a... a young child could have got out.

Fredrik Skavlan: This... this decision of not eating in the apartment it has been a lot of discussions about that and not... not staying in the apartment, to go to eat with the other parents - as you did every night.

Gerry McCann: We felt incredibly safe and we were in a very quiet holiday resort. We were with a group of friends, we hardly saw anyone of an evening and it... it was so close that it... it didn't feel very different to eating outside in your garden, with the kids upstairs in the bedroom, and it... literally we were only going back, errm... to check that no one had woken up and of course at the time someone stealing your child was the furthest thing from our minds and, errm... it... it...

Fredrik Skavlan: This was really not something you had thought twice about?

Gerry McCann: Yeah, no, it was, it just felt, errm...

Kate McCann: I think if we'd had to think about it or even say to each other 'do you think that's okay?' then it wouldn't have happened. But it just felt like a very natural thing; we'll eat at the restaurant on the complex, errm...

Gerry McCann: I think... I think the hardest thing with this is, you know with hindsight we made a mistake, errm... it was a collective mistake but unfortunately we can't change that and, errm... and whatever anyone may think about our decision making that night Madeleine's completely innocent and, you know, she's been taken and, errm... and it's hard for us because, you know, no one could feel more guilty than we did to... to... to think that your behaviour gave someone an opportunity, a risky opportunity, but one that they took and, you know, we persecuted ourselves for that, but you've got to look forward, you can't go back, we can't change that unfortunately, and errm... and what we've tried to do is... is always to look forward.

Fredrik Skavlan: Were you like... were you the worrying kind of parents. I mean, there are...?

Gerry McCann: I'll answer that! I would say: I wasn't but Kate was! I would have said that Kate was a bit over protective whereas, you know, I grew up in a big family; the youngest of five, and you feel, oh, you know, indestructible, but Kate was much... as an only child maybe, I don't know, but definitely much more protective, errr... of the children than... than me.

Fredrik Skavlan: There... there were, errr... you... you came in contact very... very quickly with the Portuguesian [sic] police...

Gerry McCann: Sure...

Fredrik Skavlan: Errr... How was that experience?

Gerry McCann: We were expecting a Metropolitan type response and I remember... I remember saying to the officers, 'where's the helicopters? I want helicopters with heat seeking equipment.' And, you know, the officer kind of laughed at us and said, you know, 'this isn't...', you know, 'we don't have a Royal Navy' and... and this thing... and... and you just... and I'm sure every single parent can understand this because everyone has lost a child momentarily and the terror and how frightening it is, be it in a supermarket or a playground or a park, and you just want everything done and you want... you want the world to stop and... and scream, and... and the response, you know, was slow. Errm... And that... that's been one of the hardest things for us, because, you know, Madeleine could have been moved very easily and the Spanish border's only about 90 minutes away and obviously you are on the Mediterranean, and one of the aspects of why we are campaigning internationally, errr... is because she could have been taken anywhere.

Fredrik Skavlan: What happened was that as time went by you didn't really trust the Portuguesian [sic] police and they didn't trust you?

Gerry McCann: We were there for three/three and a half months, we felt we had been completely eliminated from the enquiry, we'd been interviewed... the circumstances, you know, errm... and then, you know, for whatever reason, and possibly pressure, and a desire for this case to go away, it was portrayed in the media that, errr... there was very strong evidence that Madeleine was dead. People see 'DNA' and other things, and that we were responsible for hiding her body and...

Fredrik Skavlan: There were rumours about DNA in the car... in the car that you hired?

Gerry McCann: And we want to be absolutely clear about these things, you know, there's two aspects: we didn't hire that car for 3 and half weeks until after Madeleine was taken, and the second aspect is there's no DNA match. Errr... You know, when you see the files there's a mixed sample of DNA that comes from 5 people and obviously some of it matched Madeleine's. But of course, all, of our DNA matches Madeleine's and... and to be fair, you know, it was incredibly frustrating from the time we were arguido, through to the... the file being closed the following July but the... the Prosecutor's final report was very clear actually, and unequivocal, that, you know, there was no evidence that Madeleine was dead. And there was no evidence that we were involved but certain people have chosen to ignore that information.

Fredrik Skavlan: Which one of these media speculations was... was most shocking, do you think? Was most hurtful?

Kate McCann: I mean, there were loads, I mean, I guess the worst thing is if they say she's dead - and there's no evidence - because if she's dead there's no search, errm... (laughs)

Gerry McCann: I think the other thing, just to go back to that, Fredrik, is that we had an interview with the police, which Kate details in her book - an unofficial interview - and, errm... basically two of the senior officers were saying to us, errm... 'tell us what happened, we know what happened.' And... and I was in tears, saying, 'do you have evidence that Madeleine is dead? Because if you do, as her parents, we need to know.' And they were saying, 'it's coming, it's coming'. And that, you know, the pressure that was put on us to confess to a crime of... of hiding your own daughter's body and to... to say that you were going to pursue us for murder. And... and it's not unique to Portugal, this happens with police the world over, it's happened to many different people, it's happened to other parents in similar situations to us.

Fredrik Skavlan: How is your daily life, it's been five years, how is your daily life affected by this now... or do you have a daily life?

Kate McCann: Yeah, I think we've reached a new normality I guess. You know, our life will never be what it was, you know, it's never gonna be truly normal again because of what's happened but we've got to a place where we are obviously functioning, I mean Gerry works full time. I haven't returned to medical practice but I've worked on the campaign and investigation. Six months of my life was spent going through the Portuguese police files, nine months was spent writing a book, and of course we've got two other children. We've got Sean and Amelie, and it's, you know, it's actually quite a luxury, but a nice luxury, to be able to take them to school and be there for when they come home, so...

Gerry McCann: It's probably important to emphasise, you know, we do spend obviously a lot of our spare time, errr... focused on it and the last year we've slept a lot better knowing that the review is taking place. But if you had a casual observer looking at us as a family they would see a family of four. They'd see a happy family of four, and they wouldn't really see... they wouldn't suspect that we'd been, errm... you know, suffered a great trauma, errm... but for Kate and I... Sean and Amelie are as happy as any 7 year olds that we know and for Kate and I, we get enjoyment from life, we do, we do, do that, but until Madeleine's back with us there's... there's always going to be a void and that there's a limit, you know, whereas before you could be... you could have unbridled joy, anything now, is always... there's always a tinge and it's often the family things because Madeleine is not there with us.

Fredrik Skavlan: How... how has it affected your relationship?

Kate McCann: Well we're very lucky in that our relationship was very good, very strong, before this happened and I'm not sure we'd have survived if that wasn't the case I mean I don't think there could be anything more traumatic than what's happened to us plus all the additional stuff on top of that.

Fredrik Skavlan: You... you said you've written the book for the twins, how much do they know?

Kate McCann: Probably as much as we do to be honest now, errm...

Gerry McCann: Virtually, yeah!

Kate McCann: We did take advice from a child psychologist and he said to be as honest and as open with them but let them take the lead so if they ask you a question you respond as... as fully as you can and that's exactly what we've done. So we've got to the point now where they understand that a man has taken Madeleine. They... they view it like burgalry [sic]; she's been stolen and you shouldn't take something that doesn't belong to you but they understand, you know, there's lots of people helping us. They understand why we are in Sweden today, the purpose of that is to ask for more help really, errm...

Fredrik Skavlan: Can... can they really remember?

Kate McCann: Well obviously they were very young, but they have re-counted things that happened prior to May 2007, which has kind of thrown me a little bit. Obviously they have been surrounded by Madeleine ever since. There's pictures all around the house and Madeleine's bedroom is still there, they've obviously seen things on the television and they know that my job really has changed from being a doctor to looking for Madeleine, errm...

Gerry McCann: And I think it's important to say that they still see Madeleine as a big part of their life, and as parents that's incredibly comforting and they'll say things like 'We're going to get on an aeroplane and we're going to look for that man, and when we find him we're going to... ' and I'll say 'we'll give him to police', but they even talk about that. But I think, you know, if we don't find Madeleine in the next... period we will face more difficult times as they get older and they're on internet and they start seeing some of the vile material which is there.

Fredrik Skavlan: In your book you... you... you mention that you have been perceived as, errr... as cold in a way?

Kate McCann: Well someone's always got an opinion and I think we've learned how judgemental people can be and, I mean, I think its maybe part of human nature, we are all quick to judge from a position of ignorance.

Fredrik Skavlan: Is there a right way of grieving and a wrong way of grieving?

Kate McCann: Well exactly, I mean how should a mother or father grieve when their child is abducted and...

Gerry McCann: I think the other thing people probably don't understand is that when we've done media, in particular in the early days you had to really psyche yourself up to go on there and deliver the message, you know, we set objectives...

Fredrik Skavlan: Were you advised on how to behave?

Gerry McCann: We... I mean the very initial things we weren't, but when we did the first sort of direct appeal to the abductor, errm... Kate... we were... and I was told that Kate should speak as the mother, female voice and that she should not show any emotion in case that gave the abductor some sort of kick so that particular appeal, but I think as much as anything, you know, Kate had probably cried 16 hours a day for 4 days, by time we did that, and we were just drained, you cannot physically cry 24 hours a day. I mean it's impossible.

Kate McCann: The day we did the appeal to the abductor, which was on the Monday, and I spoke to Alan the counsellor and I said, 'I feel really numb' and I felt really bad that I felt numb, I just... and he said 'Kate you can't cry for 24 hours a day, you know, this is... this is natural' but... (lets out sigh) it's hard, I mean if you laugh people will say 'how can they laugh when their child has been abducted'; if you don't laugh you'll either get called 'cold' or you're 'on the edge of a nervous breakdown' or... and it's just hard, you've just got to be who you are, you know.

Fredrik Skavlan: Do you have days that when you can forget, when you can sort of not think about it?

Kate McCann: No, I don't think there's any day when Madeleine isn't on my mind, you know, she is always there but... For 18 months/2 years I never thought I'd enjoy myself again, I never thought I'd allow myself to enjoy anything again, errm... and with time you adapt and I... I realised that actually it is okay to do that and it is important to do that, you need to get rest, you need to enjoy your life, and you have to be well and happy, you know, for each other, for Madeleine when she gets home, for Sean and Amelie, and... and thankfully, you know, we are in a position now where we get a lot of enjoyment out of things, Sean and Amelie in particular.

Fredrik Skavlan: Today, almost 5 years later, what do you believe happened to Madeleine?

Kate McCann: Well, I mean, my view hasn't changed, you know, since the 4th of May really, and that is, that a man took Madeleine. And that man was the person who our friend Jane Tanner saw carrying a child away from the area of the apartment. And sadly I don't really know anything else since.

Fredrik Skavlan: How long do you think you can find the strength to continue this search?

Kate McCann: Well, as long as it takes. I don't think any parent, errm... would ever be able to give up on their child and even the weeks where we are absolutely shattered, errm... or there's another injustice that comes your way, you get up the next morning and think, 'right let's go again' because, you know, Madeleine is part of our family. We all need her back and she needs to be with us... just need to keep going.

Gerry McCann: I mean, there are times when you just think 'I cannot do this, any more', errm... 'it's too much' and particularly, you know, the attention that's come through the media, but, as Kate says, you know, that bond with us, and with Madeleine, and for Sean and Amelie, and even if you wanted to I don't think we could stop.

Fredrik Skavlan: Please know that our thoughts are with you, errr... thank you so much for coming here to Stockholm and telling us about her, reminding us about Madeleine is still missing. Thank you, so much.
Sonia Beldom: Media & Presentation Training, 21 June 2012
Sonia Beldom: Media & Presentation Training
Sonia Beldom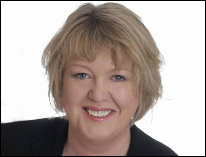 21 June 2012

- Extract -

Highly experienced in working with creative faces Sonia developed the specialised skills to train people to perform at their peak - on and off screen. This, coupled with a highly creative thinking brain led to training people to reach their creative potential in the corporate sector where she currently holds training seminars, facilitates creative business meetings and works one-to-one with CEOs and MDs or large corporations. Whilst working alongside Clarence Mitchell on the Find Madeleine Campaign Sonia helped coach Kate & Gerry McCann in facing the world's press on and off screen during the intense news scrutiny that their story generated.
Was Maddie in Ibiza?, 26 August 2012
Was Maddie in Ibiza?
The Olive Press
(appears in paper edition)
Man believes he saw the missing girl on a flight to Germany
Vol 6, No 142 Aug 23 - Sept 05 2012
A German holiday maker has claimed he saw Madeleine McCann aboard a flight from Ibiza to Munich.

Frank Bode, 42, was returning home to Germany earlier this month following a five-day break in Spain when he caught sight of a girl that immediately reminded him of the missing toddler.
"My intuition told me that the girl, who was around seven to 10 years old, could be Madeleine," Bode told the Olive Press.
"She didn't seem to fit with her family. Her father was clearly German, as were her two brothers, both around 10 to 12 years old, but her mother appeared to be British.
"They were all speaking German except for the girl, who I clearly heard speaking British English."
He continued: "The two boys were touching her strangely and the girl seemed totally out of place - nervous, stuttering, just not normal. And her mother, who bore no resemblance to the girl, was a strange woman and didn't talk the entire trip.
"I was never very interested in the case, but my instincts told me something was up, and I'm almost never wrong about these kinds of things," added Bode, a sales manager for a currency printing company.
"I took a photo and showed it to some of my friends who agreed it could definitely be Maddie."
Bode was so convinced the girl on his Lufthansa flight was Maddie, who disappeared from Portugal in 2007, he immediately contacted the British Police.
"The woman at the hotline said it is on file, but that's all she said.
"I'm mainly interested in the family getting the photo, but it's difficult to find a channel through which to contact them."
When the Olive Press contacted British Police about Bode's report, they said: "At this time we cannot find any record of his information."
------------------

Online version:

Was Madeleine McCann in Ibiza? The Olive Press
By Rund Abdelfatah
PUBLISHED: August 27, 2012 at 9:00 am • LAST EDITED: August 24, 2012 at 11:41 am

[Text same as per print edition]
Latest Madeleine McCann Sighting Is Bogus, 02 September 2012
Latest Madeleine McCann Sighting Is Bogus
news.gather.com
By Chelsea Hoffman
September 02, 2012 11:55 AM EDT
A recent so-called "sighting" of Madeleine McCann seems as bogus as any sighting of Bigfoot or the Loch Ness Monster. The blurry image captured by a German tourist depicts a very young blonde child with different facial structure and shape of the missing British child. Anyone with eyes in their heads that is familiar with this child's case can clearly see that this latest sighting is just bogus.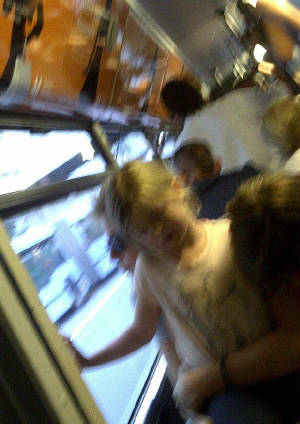 The child in the picture seen here is far more blurry than it needed to be — could this guy not hold his phone steady enough to get a decent pic? Newer mobile phones are pretty good at capturing images, especially with how close the kid was to the guy taking pictures of her. Furthermore, it's really odd that this guy took a picture of her without the family's knowledge. He alleges that the child was with a German family and seemed "out of place" although her mother appeared to be British. He also alleges that the child was seven to 10-year-old. Well, not to sound rude, but that's just a load of tripe. This child is obviously younger than seven! She looks like a pudgy little five-year-old who was tired from her trip with her family.
Indeed it seems that every young blonde girl in Europe is subject to the obsession of weirdos who are enthralled by this case. Even though the evidence in the disappearance of Madeleine McCann indicates that the toddler never made it out of her family's vacation apartment alive.

This case has been, and is continuing to be, ridiculous.

Crime analyst and profiler Chelsea Hoffman can be found on
The Huffington Post
,
Chelsea Hoffman: Case to Case
and many other outlets. Follow
@TheRealChelseaH
on Twitter or
click here to contact Chelsea
directly.
Detective praises reporting of 'Maddie' sighting in Ibiza, 03 September 2012
Detective praises reporting of 'Maddie' sighting in Ibiza
The Olive Press

PUBLISHED: September 3, 2012 at 7:12 pm • LAST EDITED: September 3, 2012 at 7:12 pm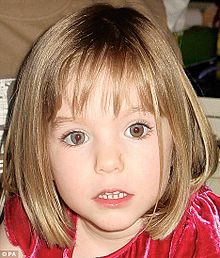 'Every sighting could be crucial'
A FORMER British detective has praised an Olive Press exclusive on a possible spotting of Madeleine McCann on a flight from Ibiza, which was followed up in over a dozen countries.

Former Met officer Ian Horrocks praised the quick thinking of reader Frank Bode, whose claims were followed up by numerous national newspapers, including Bild in Germany, the Mirror in the UK and Diario de Noticias in Portugal.
German businessman Bode was so convinced he had spotted the youngster with a German family on the flight from Ibiza to Munich a fortnight ago that he contacted police, the family and the Olive Press, after taking a photo.
Bode claimed that the girl was British and did not seem to 'fit with the family'.
Both Maddie's family in the UK and detective Horrocks, a former kidnap and ransom squad officer, praised his actions. Scotland Yard is still investigating the claims.
Horrocks believes that the longer Madeleine has been missing, the more likely it is that people will spot her.
He said: "It has previously been said, 'Who is going to openly walk out with the world's most wanted child?"
"This was clearly relevant in the days, weeks and months following her abduction but, as time has gone by, whoever took Madeleine is likely to be more confident about taking her out in public," he added.
The sighting ties in with claims of psychic healer Carol Everett, who has worked on finding both missing people and criminals on the run.
The Murcia-based psychic claimed in 2007 that she could 'see' Madeleine with a German-speaking couple.
Speaking to The Olive Press this week, she reiterated her claims: "My prediction has been there from day one, I haven't changed my claims.
"I'm not a detective, I just put my points in the pot and very often come up with the missing links."
She continued: "I can't say that it's her, but it certainly fits. A German family with two other children."
Madeleine's mother, Kate McCann has previously claimed that no matter how many years go by she would never fail to recognise her eldest daughter.
"I know I would, I just know that if she came in here now I would know it was her."
Over the next couple of months two libel trials are expected to be heard regarding the case.
In one, the McCann family are taking retired lawyer Tony Bennett to court in the UK, while in Portugal, former detective Goncalo Amaral, is being tried over claims in a book that she was killed by her parents.
------------------

Updated version:

Detective praises reporting of 'Maddie' sighting in Ibiza The Olive Press

PUBLISHED: September 3, 2012 at 7:12 pm • LAST EDITED: September 4, 2012 at 11:00 am

[Updated version identical to that above, apart from the final two paragraphs which have now been removed.]


-------------------------
Paper edition:
Keeping Maddie in the news! The Olive Press
(page 13)
By Mason Jones
ISSUE DATE: September 6, 2012

[Paper version identical to that above, apart from the final two paragraphs of the original online version, which are presented as three paragraphs, as follows:]


Over the next couple of months two libel trials are expected to be heard regarding the case.
In one, the McCann family are taking retired lawyer Tony Bennett to court in the UK, over repeated claims that they were involved in her death.
Meanwhile in Portugal, former detective Goncalo Amaral, is being tried over claims in a book that she was most likely killed by her parents.
Missing Maddie's family make heartbreaking trip back to Donegal, 25 October 2012
Missing Maddie's family make heartbreaking trip back to Donegal Donegal Daily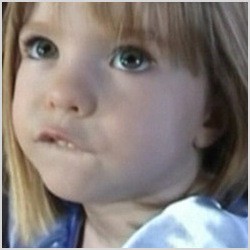 October 25, 2012

EXCLUSIVE: The family of Maddie McCann have made a poignant return to Donegal for the first time since their little girl went missing five years ago.

Gerry and Kate McCann and their twins Sean and Amelie have been enjoying a family break in West Donegal.

The family have rented a house in the Dungloe area and have been enjoying days out in the town.

Missing Maddie's dad Gerry has many relations in the area whom he keeps in touch with.

His father John was born in the village of St Johnston but left Donegal in 1967 before Gerry was born.

Poignantly this is the first time the family has returned to Ireland since Maddy went missing while holidaying in Portugal in 2007.

Just weeks before she went missing, Maddie, 3, had enjoyed another trip to Donegal.

The McCann family had been visiting the area on holiday in April 2007 before stopping off at their family-owned pub in St Johnston.

A picture in the little village shows Maddie and family members enjoying an ice-cream outside People's Bar which is still owned by Maddie's grandmother Eileen McCann.

More than 40 family members had enjoyed the Easter trip.

Maddy and her parents had even attended Easter mass in Dungloe.

This week the couple were given a warm welcome back by friends and family.

One local woman, who asked not to be named, said she was delighted when she seen Gerry in Dungloe.

"I went over and said hello to him and asked how things were going.

"He said things were going as well as they could and they were enjoying their little break here.

"He actually asked me where was the best place to find a swimming pool locally to take his children for a swim.

"Nobody will really bother them when they are here which is probably what they want – to be away from everything," said the woman.
Madeleine McCann parents make trip back to Donegal, 26 October 2012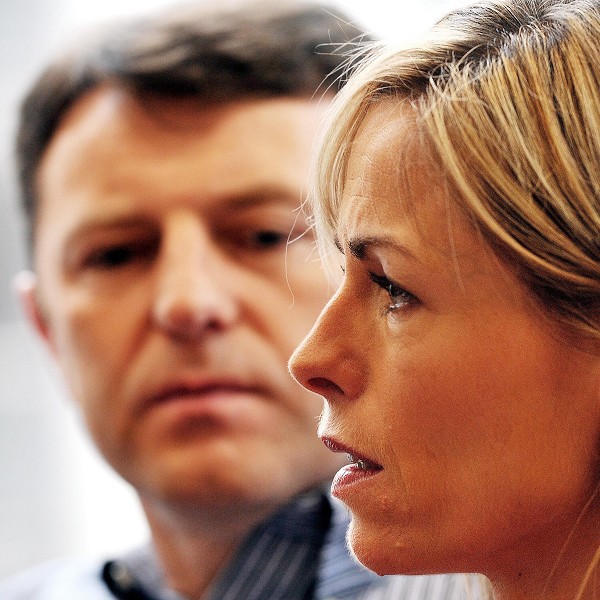 Gerry and Kate McCann
By Greg Harkin
Friday, 26 October 2012

The parents of missing Madeleine McCann have made the first family trip to Co Donegal since their daughter went missing.

Gerry and Kate McCann and their twins Sean and Amelie have been enjoying a family break in Dungloe.

The family last travelled to the county at Easter in 2007.

Three weeks later, Maddie went missing from an apartment in Portugal.

Gerry McCann's father John was from the village of St Johnston, where the family owned a pub. Maddie posed for pictures outside the premises during the April 2007 holiday.

Mr McCann also has a large number of relatives in the Dungloe area.

The family have rented a cottage there and are said to have been overwhelmed by the warm reception during their trip.

"People here know Gerry and Kate well and we're just letting him get on with their holiday without any fuss," said one local resident last night. "They're one of us."
Kate and Gerry McCann attend Everton FC match, 31 December 2012
Kate and Gerry McCann attend Everton FC match
Liverpool Echo

By Staff Reporter, Liverpool Echo | Dec 31 2012
THE parents of missing Madeleine McCann were welcomed to Everton FC's clash with Chelsea yesterday by chairman Bill Kenwright.
Liverpool-born Kate McCann and her husband Gerry watched the Blues lose 2-1 to their London rivals in the televised match.
Mrs McCann is a well-known Everton fan and one of the first photos released of Madeleine after she vanished in 2007 showed her wearing a club shirt.
The club has been a high-profile supporter of the family's search for Madeleine, who went missing during a family holiday to Portugal.
Mrs McCann's parents live in south Liverpool and she grew up in Mossley Hill.
McCann thanks students, 21 January 2013
McCann thanks students
Irish Independent

By Ralph Riegel
Monday January 21 2013
THE mother of missing British toddler Madeleine McCann, pictured, has sent a heartfelt message of thanks to a group of Irish students who founded a website to help the disappeared.
Kate McCann said it was "a real comfort" to know that there are caring people working for those devastated by a loved one vanishing.
Kate's daughter, Madeleine, vanished during a family holiday in the Algarve in Portugal in May 2007.
Students at Davis College in Mallow, Co Cork were so moved that they decided to do something practical to help.
The 23 students, supervised by teacher Kathy Kilgallon, created a special 'Forget Me Not' website and a related poster information campaign.
The Davis College group also produced a calendar, available in Tesco for €10,.
Mrs McCann said it was inspiring that the youngsters should have decided to do something so practical and valuable.
A Statement from Missing Abroad, 31 January 2013
A Statement from Missing Abroad
Missing Abroad

Submitted by support team on January 31, 2013 - 11:12am
Missing Abroad has received an unprecedented amount of enquiries in the last 48 hours regarding Madeleine McCann. These enquiries have predominantly been asking why Madeleine is not featured on our website.
Unfortunately, a large amount of interest has been generated in this and many people have speculated and come to their own, incorrect, conclusions.
At the time Madeleine disappeared, Missing Abroad did not exist. Instead, The Lucie Blackman Trust website (The organisation that runs Missing Abroad) posted a banner and links to a downloadable poster of Madeleine to assist in the search.
The Lucie Blackman Trust did not feature missing persons at the time and was a personal safety website. It featured detailed news updates about the horrific death of Lucie Blackman in Tokyo.
We understand that at the time it was not desired to draw a comparison between Lucie and Madeleine and given that Lucie's case was regularly featured in the international news we agreed. We were called by a member of staff helping the McCann family who asked us to remove the content. Therefore we removed the links and banner from the website.
At the time the media and publicity surrounding Madeleine's case was far greater than the attention our website was receiving. Even today, it is doubtful that Missing Abroad could achieve anything that would significantly boost Madeleine's profile.
It is incorrect to surmise that Kate and Gerry McCann refused the services of Missing Abroad – there were no such services at the time.
It is incorrect to surmise that Kate and Gerry McCann insisted the content was removed – they did not.
Any family that does want a missing person publicised on the Missing Abroad website can request to do so.
Missing Abroad requests that all speculation, publication of private emails without consent, and all activities that detract from the search for all missing persons immediately ceases. We are consulting with police and offer our full support to the McCann family and the Metropolitan Police review.
Our primary concern is the search for missing persons abroad. These activities have weakened our ability to help all families in need.
Maddie Case: Against the abduction theory!, 27 June 2013
Maddie Case: Against the abduction theory! tvmais


She confirmed that she does not believe in the theory of abduction to order, praised the Ocean Club owner, but above all raised the issue of paedophiles. The former spokeswoman for the McCanns speaks.
By: Hernâni Carvalho
27 June 2013, at 10:38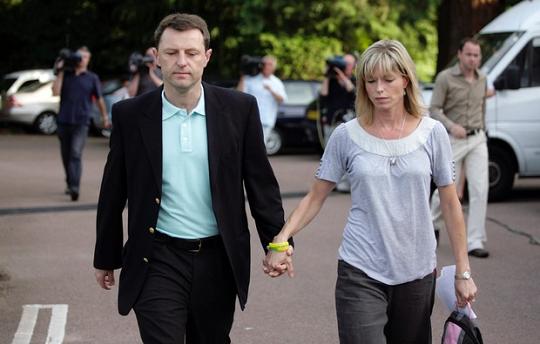 According to "her experience of the case", she says "that many paedophiles appear to be upstanding members of communities not thought capable of carrying out that sort of crime". These revelations by Justin (sic) McGuiness were made during a conference about the travel and tourism industry in Abu Dhabi, United Arab Emirates, before an audience of English journalists. The former spokeswoman for the McCanns related Maddie's disappearance to paedophilia and stated that she does not believe that the girl was abducted to order, as the McCanns themselves came to consider.

Read the full article in this week's tvmais, which is already on the news stands!
Madeleine press spokeswoman urges industry to take paedophile threat more seriously, 04 June 2013
Madeleine press spokeswoman urges industry to take paedophile threat more seriously
Travel Weekly

By Lee Hayhurst | 04 June 2013 at 14.02 GMT
The travel industry should do more to combat the threat from paedophiles, the press spokeswoman for the family of Madeleine McCann told the ITT conference.
Justine McGuiness, giving her first ever public address on her experiences of managing the press campaign to find the missing five year old, said the sector should take the issue more seriously.
She praised the operator Mark Warner from whose resort in Praia da Luz in the Algarve Madeleine went missing from six years ago for its reaction.
But speaking about the travel industry in general she said she felt more should be done to counteract problems before incidents occur.
"When you take people to safe places to have family holidays and there is a risk there then actually I think the travel industry should take it more seriously than it does.
"Preparation is the key. I always said to clients prepare for the worst, the likelihood is it won't happen but then at least you are prepared for it."
McGuiness said the rise of social media means firms have to react quicker than ever to any incident and that a speedy and effective response was likely to pay dividends.
She said she was grateful the disappearance of Madeleine happened before the days of Twitter because the micro-blogging site has speeded up the flow of information.
"We had a clear strategy. We wanted to change certain things so that if a similar case occurred the police response would be quicker. There was a public affairs strategy as well as a media relations."
McGuiness said she felt the Portuguese police did not understand the McCann family's need to stay in Portugal while the hunt for Madeleine got underway following the disappearance.
And she believed the police and the local authorities started to take the view that they wanted the McCanns to go home.
"They felt if they went home this problem would go home with them. Of course you would want to know what happened to your daughter.
"For some of the policemen, and they were all men, I do not think they really understood that. They wanted them to go home and started applying the pressure by briefing the Portuguese media and then the UK media."
And of Mark Warner's response, McGuiness said: "They were prepared for dealing with the crisis. They did not know what crises may happen, but they were prepared.
"That's the real trick in terms of a corporate dealing with a crisis, is preparation. They did a really good job and were supportive of the McCanns and were really helpful."
Asked what she now believes happened to Madeleine, McGuiness said it was highly unlikely she was kidnapped to order as some theories suggested or just walked out of the apartment herself.
But she said her experience of the case made her realise that many paedophiles appear to be upstanding members of communities not thought capable of carrying out that sort of crime.
But she said often when the police find out what pornographic material they have half have material involving children under the age of 10 and 20% material involving under three year olds.
McGuiness said she feared as more time passes the chance of finding Madeleine fades.
"I hope it has a very positive outcome and that Madeleine is found. They are still looking for her but the longer than goes on the more likely it is that there won't be a resolution.
"My heart really goes out to Kate and Jerry [Madeleine's parents], to go for six years without knowing what happened to your daughter really is brutal."
Ask the Expert: How to calm obsessive fear of abduction, 06 August 2013
Ask the Expert: How to calm obsessive fear of abduction
Irish Times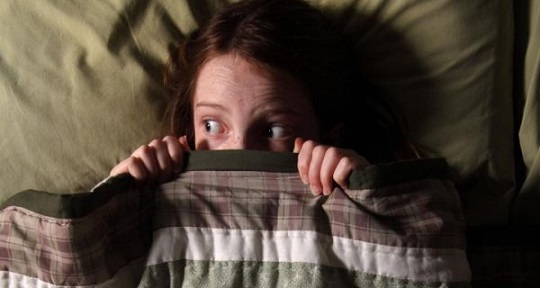 Sarah O'Doherty
Tue, Aug 6, 2013, 01:00

Q I am a mother of two girls aged 10 and eight. Our neighbours were burgled in the middle of the day about four months ago. There was a lot of talk about it at the time, and we completely overhauled our own home security afterwards. We tried to play it down and they seemed to forget about it.

There was something on TV about Madeleine McCann about four weeks ago, and now they seem to be picking up on every story about abductions, murders and accidents.

They don't want their windows open at night in case someone "steals" them, won't get into bed until all the doors are locked, and ask all the time about burglars and "bad" people.

I keep saying these things won't happen to them and that I'm watching out for them, but the 10 year old is starting to obsess and become anxious about other things like whether I'll drown in the sea, or what if someone crashes into me.

I feel the situation is getting out of control. Is there anything I can do to make them both feel safer and stop this constant worrying?

A While your neighbours were the official victims of the crime, something like this can affect the whole community and everyone will have a different reaction depending on their previous experiences, their personality, how others around them react, and their age.

It is age-appropriate for your two children to be developing an understanding of the dangers posed by "real" people such as burglars, robbers, murderers and child-snatchers.

Up till now their fears were more about monsters and fantasy figures, but there's a gradual realisation dawning that there are bad people out there and that bad things do happen, and a child's first experience of crime can have a very profound effect on them.

It is not unusual for something like this to come up a few months after the event. The fact that you played it down and tried not to make a fuss may have meant they didn't feel they had the opportunity to talk about niggling worries at the time, and maybe the Madeleine McCann news story just brought it all up again.

A very important part of how your children react is how you react. When children are faced with any new situation and are unsure how to respond, they look to the adults in their lives. While you may have thought that you kept it low key at the time, they might have overheard anxious conversations and will have noticed the increased security.

Anxiety is contagious: children will pick it up from you and, as seems to have happened here, from each other. Your 10 year old sounds like the chief worrier of the two of them, and it might be an idea to initially focus on her, while also supporting the younger child.

Awareness versus fear

Parents obviously want their children to grow up with some level of personal security-consciousness, but not so much that it interferes with their enjoyment of life.

Home security is not something we generally discuss with younger children, because we tend to see it as an adult responsibility, but maybe explaining to them that there is a routine and a plan around alarms and locking might make them feel more secure and stop the constant checking.

However, remember that whatever behaviour you model around security will be watched and picked up by them, so if you are extremely security-conscious, they're likely to follow suit.

To help them in the process of resolving their worries, it's important to listen to them and tease out exactly what they are worried about.

Don't play down or dismiss their worries as nonsense; they need to know they can talk to you, and that you're listening and taking them seriously. While we can reach the end of our patience with a constant worrier, it's important not to shut them down with a "stop worrying", because the child doesn't know how to stop, and the worries will only fester and worsen.

Children sometimes hear half a story and fill in the blanks which, when you're 10, can lead to unusual mixtures of fact and fantasy.

They don't have the experience and perspective of adults, and tend to generalise and personalise events: because it's in the news it happens all the time and will happen to me.

Contextualise facts

In your case, acknowledge that a bad thing did happen, and there are bad people out there, but put it in context: burglaries rarely happen when people are in the house and burglars want to steal things they can sell rather than hurt people.

On the Madeleine McCann story, explain that the reason it stays in the news is because it is so unusual and rare.

Talk things through in a calm and confident way and stress that you are watching over them and won't take risks with their safety.

You say that your 10 year old is starting to worry about everything. This type of generalised anxiety can arise from a single event such as a burglary, or when initial smaller worries accumulate. Start by finding out what the larger worries are, and work on those, and the smaller ones may start to ease.

Another possibility is that your older child is just naturally anxious, as many people are.

If her anxieties continue to escalate and start to interfere with her enjoyment of life (sleep, eating, socialising, play, and so on) you should consider a referral to a child psychologist.

Your GP can refer you to your local HSE service, or the Psychological Society of Ireland (psihq.ie) has an online register of qualified and accredited therapists.

Dr Sarah O'Doherty is a clinical psychologist.
Rogério Alves. "Sporting has not paid a penny for the defense of Paulo Pereira Cristovao? I do not accept that", 06 September 2013
Rogério Alves. "Sporting has not paid a penny for the defense of Paulo Pereira Cristovao? I do not accept that"
iOnline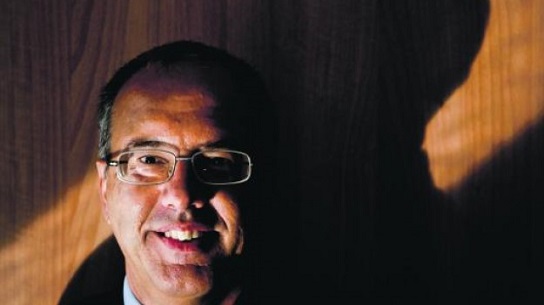 By Sílvia Caneco
6 Sept 2013 - 13:00
With thanks to
Astro
for translation
- Extract -
(...)
What is the most difficult case you've ever had?


There can be procedural difficulties that result from a certain public treatment of a case. Let me give an example: I represented a former president of the Junta Autónoma das Estradas [agency responsible for administering the roads in Portugal until 1999]. At the time there was a concentrated hatred of that organisation. It was a kind of scapegoat for all the economic ills of the country, as the PPP is today. The person I defended was heard in various processes, but in only one was he judged and in that he was acquitted. In such cases, it is what we lawyers do but we also support justice for them. Notice what happened to the McCanns. For some time the idea was conveyed that they were responsible for the death/disappearance of their daughter. Today that idea is completely anachronistic and almost no one believes it.
But hasn't the exact opposite happened? Don't the suspicions about the parents still remain?

Those who have not yet discovered this will be convinced. If the authorities believed that the parents had some responsibility then they would have been charged.
It is one thing to believe, another to have evidence.

But if there is no evidence why do they say the parents did it? This is particularly excruciating for anyone who has lost a daughter. The case was dismissed, but for years these people have lived under the suspicion of being responsible. What is difficult is to reverse this idea. The lawyer must have two qualities: be brave and determined. That is what distinguishes us from a lot of politicians, we cannot seek to be always popular. There are cases that are unsympathetic. It is a bad lawyer who is held hostage to popularity.
The McCanns were made suspects unfairly?

Without any foundation. But fortunately the PJ and the prosecution decided not to accuse them. Now it is very hard for people to internalize that it was not the British police nor Gordon Brown or the Queen of England. It was the Portuguese who said: "There is no evidence leading to the prosecution of these people." The years have passed and nothing has confirmed that thesis. On the contrary. The search continues. Although we know that unfortunately these cases are either not solved or resolve themselves many years later, as has been shown in recent examples.
Do you have to believe in someone in order to defend their innocence?
The lawyer does not always have to defend innocence. I need to know that my clients do not lie to me, and that they realize that the process has to be driven with loyalty. The defense is not only about declaring people innocent. It can be about saying that the facts on which they are charged do not match any crime or that they could be interpreted as a crime but under the circumstances they won't. Or even taking some of the blame, if that is the case.
Parents of missing Maddie join school's charity runs, 24 September 2013
Parents of missing Maddie join school's charity runs
Nottingham Post
By Emily Winsor
Tuesday, September 24, 2013
TWO charity runs in Keyworth were attended by around 1,000 people at the weekend in a bid to raise funds for an impoverished Kenyan community.
The Crossdale Drive Primary School 10km Trial and 2km Fun Run was held in and around the village on Sunday with around 500 children and adults taking part in each race.
This was the 14th event of its kind. For the last few years it has raised money for the Friends of Kadzinuni, a Keyworth-based charity which supports a Kenyan community and helps improve education and healthcare there.
The races set off from the primary school and followed an off-road course, finishing at Plumtree Cricket Club.
This year it attracted people from all over the Midlands, including keen runners Kate and Gerry McCann, parents of Madeleine McCann, who disappeared on a family holiday in Portugal in 2007.
The couple had travelled from their home in Rothley, Leicestershire, to take part in the race.
Crossdale head teacher Peter Cresswell said: "It is always a really nice community-orientated event and we always get a good turnout.
"People come from all over to take part and one man, who is 90-years-old now, always takes part.
"The run goes across farmers' land, who kindly let us have access, and it's a nice route.
"I've run the race myself before but didn't do it this year. We had lovely weather on Sunday and there was a really nice atmosphere as usual."
Money raised from the races this year has tipped the £500 mark and will be used to buy solar-powered reading lamps for the Kadzinuni community.
Nic Seller of the Friends of Kadzinuni said: "A few weeks ago, I did an assembly at the school about the lamps and how they will benefit youngsters in the Kenyan community. It rang a lot of bells with the children because the school has recently had solar panels installed on its roof.
"The school played a key role in the beginning, when we first set up the charity, as it donated over 800 reading books to the cause which were shipped out to Kenya.
"That was in 1999 and the school has helped to support the charity ever since."
To find out more about the Friends of Kadzinuni, go to
www.kadzinuni.org.uk
.
---
Crossdale 10K Trail and Fun Run 2013
Crossdale10k.co.uk
Sunday 22nd September 2013
Crossdale 10K Trail Provisional Results
| | | | | | |
| --- | --- | --- | --- | --- | --- |
| Position | Time | Name | Team | Category | Race Number |
| | 0:46:35 | HEALY, Kate | | Ladies 45-54 | 114 |
Crossdale 2.5K Fun Run Provisional Results
| | | | |
| --- | --- | --- | --- |
| Position | Time | Name | Race Number |
| | | | |
[Note: Gerry McCann entered the Fun Run with Sean and Amelie]
Media justice: Madeleine McCann, intermediatization and "trial by media" in the British press, 2012
Media justice: Madeleine McCann, intermediatization and "trial by media" in the British press City University London


Greer, C. & McLaughlin, E. (2012). Media justice: Madeleine McCann, intermediatization and "trial by media" in the British press.
Theoretical Criminology
, 16(4), 395 - 416. doi: 10.1177/1362480612454559
Abstract

Three-year-old Madeleine McCann disappeared on 3 May 2007 from a holiday apartment in Portugal. Over five years and multiple investigations that failed to solve this abducted child case, Madeleine and her parents were subject to a process of relentless 'intermediatization'. Across 24–7 news coverage, websites, documentaries, films, YouTube videos, books, magazines, music and artworks, Madeleine was a mediagenic image of innocence and a lucrative story. In contrast to Madeleine's media sacralization, the representation of her parents, Kate and Gerry McCann, fluctuated between periods of vociferous support and prolonged and libellous 'trial by media'. This article analyses how the global intermediatization of the 'Maddie Mystery' fed into and fuelled the 'trial by media' of Kate and Gerry McCann in the UK press. Our theorization of 'trial by media' is developed and refined through considering its legal limitations in an era of 'attack journalism' and unprecedented official UK inquiries into press misconduct and criminality.
PDF Download:
| | |
| --- | --- |
| | Media justice: Madeleine McCann, intermediatization and "trial by media" in the British press. (pdf, 932K) |
The Amended Timeline..., 13 October 2013
The Amended Timeline...
Notes from a Potting Shedder
Sunday, 13 October 2013 04:23
The accepted version of events are wrong?

Investigation significantly changes timeline?
Would this be changes to the Sticker Book timeline?
Or changes to the Tapas statement timelines?
Is it someone else's timeline? Maybe Erik, the ice cream man? Or Henry, the mild mannered janitor?
The accepted version of events have been out there for over 6 years, mulled over and analysed by all. Who noticed that they were wrong? Didn't the McCanns ever notice? Kate has, after all, been working very hard and spent countless hours analysing the files. Their private dicks must be kicking themselves for not spotting such an anomaly.
Maybe their watches were all out (just like the camera) and we really should have been following that alternative timeline which did indeed seem to start an hour earlier?
If this is such a revelation!!! then surely it's enough to reopen the case in Portugal. No?...
How many versions of events are there? Can we add this to the versions of the truth? Maybe we could have one big Spot the Difference competition, where all entrants have to circle and underline in green ink. The winner gets to add their own timeline into the mix.
This is all so very intriguing but pointless speculating... Guess we'll just have to wait and see.
I can't help but thinking that
everyone
involved are callously playing with a child's life. Dribbling news to the press... waiting to release e-fit pictures... showing snippets of a programme yet to be broadcast... parading the parents as if they're celebrities. This is Crimewatch, not some '
coming soon to a screen near you
'.
Or maybe they know something we don't. Whatever, it's all been done in the
worst
possible taste.
Outrage at 'joke' Madeleine McCann Christmas costume, 18 December 2013
Outrage at 'joke' Madeleine McCann Christmas costume Birmingham Mail

By Nick McCarthy 18 Dec 2013 07:00

Fancy dress stunt saw an unidentified man use a picture of the missing youngster in a cardboard advent calender costume

Nightclub promoters sparked outrage by posting a photo of a clubber wearing a 'joke' Madeleine McCann Christmas costume online and stating: 'We found Maddy'.

The sick fancy dress stunt saw an unidentified man use a picture of the missing youngster in a cardboard advent calender costume.

The clubber posed for pictures at the Birmingham indie-music event, Uprawr, held at the Asylum venue in Hockley, Birmingham, on Saturday.

The images were then uploaded by promoters onto their official Instagram and Facebook pages.

But they were removed last night after the Mail contacted Asylum.

A spokeswoman said: "The photographs are very distasteful and have been taken down. Whoever it was that was dressed up has nothing to do with the Asylum club or the Uprawr promoter."

Three-year-old Madeleine vanished in May 2007 from a holiday apartment in Praia de Luz, Portugal, as parents Kate and Gerry, from Leicestershire, dined at a nearby tapas restaurant.

It is understood the fancy dress photos were taken by an official nightclub photographer in a backstage area during the Uprawr event held at the Asylum venue, based in Great Hampton Street.

One message posted by the official Uprawr Instagram social network account said: "So last night we found Maddy #casesolved."

The images were also uploaded onto Uprawr's Facebook pages.

But after being contacted by the Mail, the nightclub and promoters distanced themselves from the clubber and said the "distasteful" photographs had been posted online without proper checks.

A further three pictures with different clubbers posing alongside the man were posted on the official Facebook page from the club night, with a warning on the album of: "Don't judge us for what happened backstage."

Despite attracting nearly 100 'likes' on the club's official Instagram account, there was also a huge backlash to the images.

One message, from Jamesfellover, said: "I truly hope none of you experience the pain of losing a child. There's black humour and then there's this, which just turns an example of the worst humanity has to offer - abduction of a child - into a joke.

"As you are free to make such jokes, others are free to voice their disappointment in you. I thought Uprawr represented music, getting p***** and having a good time, not revelling in a family tragedy for cheap laughs."

Another message from Scotographs added: "It's just as embarrassing that people on here actually condone it. This kinda s*** is the reason I have no hope for society."

Incredibly some Instagram users continued to defend the sick series of snaps with xohopeiero saying: "I'm still laughing, my photo with the box is also great!"

A spokeswoman for the Asylum nightclub said she would be speaking to the two promoters who run the Uprawr events. She added: "We will be speaking to the organisers of the event and also to the photographers and the people who upload the photographs to the websites.

"I have already asked them to go through each photograph in future. This is done and dusted and we will be having stern words with them all."

Last night, Birmingham's Labour MP for Selly Oak, Steve McCabe, also condemned the images.

He said: "Some people do this because they are courting the controversy and I am conscious that they are achieving that publicity. But my own view is that this is pretty sick.

"It is particularly distasteful and the only way to respond to this kind of behaviour is to boycott the events."

Scotland Yard began a review of the Madeleine McCann case in May 2011 and opened a formal investigation in July.

Portuguese police reopened their investigations in October and Scotland Yard also made a high profile Crimewatch appeal.

* Last month two female students outraged with the families of 9/11 victims by entering a nightclub fancy dress competition as the Twin Towers being hit by planes. Amber Langford and Annie Collinge, both 19, won the contest and a £150 prize at a Chester nightclub, despite lampooning the worst terrorist attack in modern history.
Revealed: The Birmingham graduate behind sick Madeleine McCann costume, 18 December 2013
Revealed: The Birmingham graduate behind sick Madeleine McCann costume Birmingham Mail

By Nick McCarthy | 18 Dec 2013 20:07

Haddan Hwang wore a 'joke' Madeleine McCann Christmas costume during the Uprawr music night inside the Asylum nightclub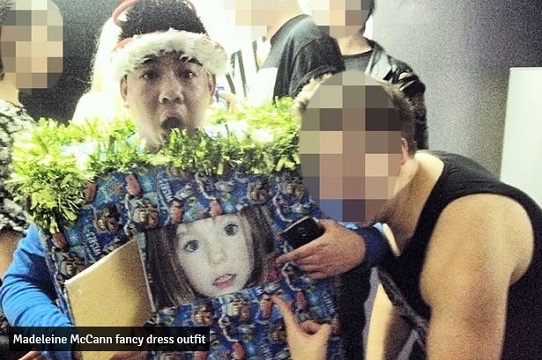 A partygoer who wore a 'joke' Madeleine McCann Christmas costume at a city nightclub is an Aston University graduate who once stood as a student leader.

On Wednesday the Mail published details of the sick fancy dress stunt where the clubber used a picture of the missing youngster in a cardboard advent calender costume.

Now, we can reveal the mystery man is Haddan Hwang, a marketing graduate.

He was pictured at a backstage Christmas party for Cellar Trends, a company which distributes and promotes premium alcoholic drinks.

It is understood Hwang works on a part-time basis for the firm as a promoter.

He posed for pictures in the costume during the Uprawr music night inside the Asylum nightclub venue in Hockley, on Saturday.

The images were then uploaded by Uprawr promoters onto their official Instagram and Facebook pages.

One message, posted by the official Uprawr Instagram social network account, said: "So last night we found Maddy #casesolved."

There was a huge public backlash to the postings which were removed when the Mail contacted Asylum on Tuesday night.

The nightclub and promoter issued a joint statement in which they made an "unreserved apology".

Three-year-old Madeleine vanished in May 2007 from a holiday apartment in Praia de Luz, Portugal, as parents Kate and Gerry, from Leicestershire, dined at a nearby tapas restaurant.

Hwang did not answer his phone when the Mail tried to contact him and his Facebook page had been removed.

The former marketing student who graduated in 2009, was one of 200 'hand-picked Aston aunties' selected to look after Freshers earlier this year and previously posted a manifesto to become Student Union Vice President for Finance and Communications.

The document, available on the internet, said he had been running drinks and club night events for the last three years. In his manifesto, Hwang said: "I feel I have the skills, experience and knowledge to make a difference and further improve the Guild.

"I have been a Guild councillor, was the President of Fusion (a DJ and nightclub society) in my 2nd year and co-founded the Extreme BBQ Society."

The Mail tried to contact Derbyshire-based Cellar Trends but nobody was available to comment.


UPRAWR AND ASYLUM APOLOGY

"The staff and management would firstly like to apologise without reservation for any and all distress following on from the media's publication of images taken at last week's Uprawr Event.

"A private area of the Asylum venue was made available by request to a major drinks manufacturer and retailer for use by their staff for a pre-Christmas party.

"As this was a private event they entered the building via a separate entrance away from the Uprawr patrons and proceeded to have their staff party.

"As there were middle management, personal license holders and members of the brands promotional team in attendance we the venue had no input in to the event other than providing space for their private party.

"The person dressed inappropriately was a member of this private party and I reiterate not a member of either the venue or Uprawr staff or an Uprawr patron.

"We have spoken at length to the brands management and have suggested they take further action against the individual reminding them that this person is a promotional representative of a major company who pride themselves on advocating not only responsible drinking but ethical behaviour.

"With regards to the publishing of the image on Uprawrs general media stream this was down to a genuine oversight in the marketing department as the Uprawr photographers were also tasked to record the private party.

"Unfortunately these images were mixed in with the general club nights pictures and were uploaded to the media streams in block without the due diligence applied that happens on normal occasions.

"I would like to apologies without reservation for any harm or distress caused by this even more so at this time of year with family being at the forefront of people minds."
Front Row at Kris Van Assche, 17 January 2014
Front Row at Kris Van Assche WWD.com

By ALEX WYNNE
January 17, 2014

HUSTLE-BUSTLE: Saïd Taghmaoui was buzzing Friday afternoon at the Kris Van Assche show, just a day after his latest movie, "American Hustle," received 10 nominations for the Academy Awards.

"We're very happy," he gushed.

Unlike many Gallic thespians, Taghmaoui's English is spot on. "This is my 19th movie in English," the Franco-Moroccan actor boasted.

Next on his busy agenda is a new HBO/BBC television series based on the Madeleine McCann missing-child case, which starts filming Feb. 2.

"I play the policeman who investigates," he revealed. "It's very mysterious; all is not as it seems."

Further down the front row, Balmain creative director Olivier Rousteing was out supporting his friend Van Assche and warned that nothing more should be read into his presence at the show.

"Sometimes people forget in fashion that you can just have friends," he said.